DFCC Vardhana Bank promotes financial inclusion
Looking back at 2011, DFCC Vardhana Bank (DVB), the everyday banking unit of DFCC Bank had a productive year in terms of profitability, asset growth, with a number of milestones being achieved, awards won and expansion in the bank's products and services.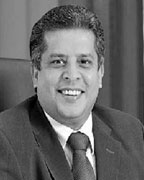 The entirety of the bank's activities focused on one goal: financial inclusion, which is evident from the wide reach of its branch network, the add-on products and services as well as CSR activities. 2011 saw DVB go into a Rs.1 b subordinated debenture which was rated at 'A+(lka)' by Fitch Ratings.
The rating agency also simultaneously affirmed DVB's National Long-term rating at 'AA-(lka)' with a "Stable Outlook".
The five-year debt issue will have both fixed and floating coupon rates and the Capital will be re-paid on maturity.
The bank will utilise the debenture to finance the loan growth and also help to strengthen the bank's tier 2 capital.
In May 2011, DFCC Bank upped its stake in DVB to 99.07 percent from the previous level of 95.6 percent after receiving the green light from the Central Bank to fully acquire the unlisted subsidiary.
Subsequently, the Bank became a Public Limited Company (PLC) from November 28 2011, with the Listing of its Debentures on the Colombo Stock Exchange.