Mannar Divineguma to revive regional industries
Over 8000 visitors are due to attend the Divineguma exhibition to be held in Mannar.
The show will focus on reviving industries in the region.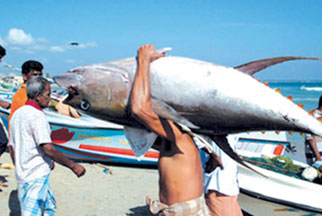 Industry and Commerce Ministry sources said that the exhibition would help families in the area to be self-sufficient and supply farm and livestock produce at micro level.
The exhibition will be held in Mannar from January 21-22. Officials, department heads and statutory institutional heads from the Ministry of Industry and Commerce, Youth Affairs Ministry, Ministry of Traditional Industries and Small Enterprises (with IDB), Ministry of Economic Development and Science and Technology Ministry participated in a preliminary discussion.
Ministry sources said that over 8,000 visitors from the area, including students are expected to view the exhibition.
Secretary, Ministry of Traditional Industries and Small Enterprises V. Sivagnanasothy said: "We expect to create an awareness among village level families in the area on running cottage industries and facilities which we offer for micro and medium scale cottage entrepreneurs.
The exhibition will showcase machinery and equipment and we will also highlight spot in the production process where the machinery comes into manufacturing."
The initial one million home gardens, livestock, poultry, fisheries and one million domestic economic units targeted under this program as proposed by the 2011 budget proposals, has now been increased to 2.5 million in the budget proposals 2012.