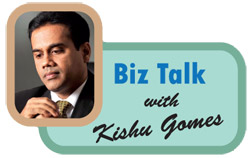 Do you want a promotion this year?
Do you want a promotion this year? The best way is to do your best now in the current job. A common aspiration of employees is to get a promotion in the new year as it realises numerous benefits. Promotions are decided on by leaders. Your negotiation skill is your action. Understand the reality, that there is no opportunity for self promotion unless it's in your own business.
Focus on the current job
Your leaders make judgements based on performance. Your single focus should be to raise the quality of performance in the current job. Determination and plenty of patience are needed where promotions at the workplace are concerned.
Often, those who are impatient and obsessed about promotions are those who are most unlikely to receive it! So stop being obsessed about a promotion and just do a good job and you'll soon be recognised for it. In other words, don't just push - push and push but create a pull with superior performance.
Deliver
Making sure, however, that your action speaks of a promotion is another matter altogether. Proving to your boss that you are different from your office mates is definitely the way to go. The trick however isn't to constantly thinking about promotion each time you are given a task by your boss.
Remember that you are still being paid for doing a great job and promotion or no promotion it is your responsibility to deliver!
The trick
There are a few tricks of the trade, and one of them includes being the 'bigger' man. By being the 'bigger' man or the better office worker or employee you must be qualified to take on more responsibilities.
You can definitely set yourself apart if you are able to perform tasks that your peers can't accomplish at the same level of success. You can also show your boss that you deserve a promotion, if you are able to prove that you are the best person to carry out a responsibility in your company.
Then you immediately put yourself in a different class and set yourself apart from the rest. This way, you aren't just a face in the crowd, you are the leader of the pack.
Do your best now
I consider this as one of the most important tips on how to get promoted do your best now - Today; this week's tasks and projects should be completed.
Do not bask in the glory of your previous work. That is gone. In all likelihood, no one else cares about it especially your bosses.
Do not think too much about future projects that are not implemented yet. That is in the future.
It is not here yet. Focus on doing your best now. It determines how you are being judged. When you reflect too much on the past and think too much about the future, you forget to focus on the NOW.
Don't wait until work comes to you
Do more than expected. This means volunteering to work and taking the initiative to make a job better. It also means not sitting around waiting for work to come to you.
Bosses like people who can help solve problems. Even if the problem is not yours, if you feel you can be of help and have the expertise to solve it, then volunteer to help. Bosses like people who give their unit an advantage over others. Helping your team stay ahead is then helping you to stay ahead too.
Work on development areas
How to get promoted? First you will need to have a reference point.
Ask yourself, where are you now? And why are you there? Is there any key strength that has brought you where you are now that you can continue to leverage for the next promotion?
Are there any weaknesses that you really need to correct before the next promotion is possible? These questions, while being simple are strategic.
It allows you to check your strengths and weaknesses. It forces you to access what has worked and what will work to get a promotion.