Biz BRIEFS
Olympic summits to provide £1b boost for UK business
The 2012 Games are the greatest business networking event in the global calendar where companies from all over the world will come to London to meet, interact and do business. To take full advantage of this unique opportunity to deliver a worthwhile and lasting business legacy across Great Britain, the Government will be hosting the biggest ever investment conference Britain has ever seen. The bold and innovative program, run by UK Trade and Investment, will enable international companies to come together and discuss opportunities and the major issues affecting them and will, over time, generate more than £1 b additional revenue for British businesses.
---
Rolls-Royce Engines For Oman Air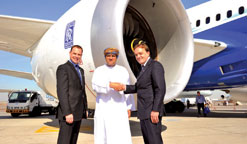 Rolls-Royce Trent 1000 engines will power Oman Air's six Boeing 787 Dreamliner aircraft.
The airline is the first in the Middle East to select the Rolls-Royce Trent 1000 engine.
Peter Hill, Chief Executive Officer, Oman Air, said: "We look forward to further strengthening our relations with Rolls-Royce with the selection of Trent technology, for the next generation aircraft, that offers efficiency and environmental advantage. In line with our expansion plan, which saw us receiving the first two Embraer E175 aircraft this year, we have now confirmed our order for the next phase of our fleet strategy."
Oman Air currently operates seven Trent 700-powered Airbus A330 aircraft supported by a TotalCare® long term service agreement. Its Boeing 787 Dreamliners are scheduled to go into service in 2015.
---
Maharashtra in industrial growth
MUMBAI: Maharashtra has entered into an exciting era of accelerated industrial growth and consistent socio-economic development, Chief Minister Prithviraj Chavan said, adding that it has created a benchmark for the rest of the country."There is tremendous competition to attract high quality investments within states. However, Maharashtra has an advantage of good infrastructure as well as manpower, which other states lack, thus making it encouraging for investors across the world to invest here," he said.Chavan was speaking after inaugurating the Federation of Indian Chambers of Commerce and Industry's ( FICCI) Progressive Maharashtra Conference.
Chavan spoke about Maharashtra's textile policy which will attract more than Rs.40,000 crore investment and provide over 11 lakh employment opportunities. He also mentioned that the state government has recently taken a major decision to enhance affordable housing stock in the state, including urban conglomerates like Mumbai, Thane and Pune.
-The Economic Times
---
2012 oil price - $100 per barrel -EIA
HOUSTON, Jan. 10 (Xinhua) — The price of West Texas Intermediate (WTI) crude oil is expected to be about $100 per barrel in 2012, five dollars per barrel higher than the average price in 2011, the U.S. Energy Information Administration (EIA) said. The EIA, a unit of the U.S. Department of Energy, said in its monthly report that it also expects WTI to continue rising, reaching 106 per barrel in the fourth quarter of 2013.
The forecasts represent an increase of oil price from last year, when WTI averaged 94.86 dollars a barrel, according to the EIA.
---
Exetel Australian telco contract
Exetel signed a contract with AAPT, Australia's third largest telecommunications service provider, to provide sales and support services for AAPT's small/medium data services to Australian companies. The services to be sold and supported are AAPT's Ethernet and fibre business data services at prices of between $500.00 and $ 2,500 per circuit.
The number of circuits to be sold under this contract begin at 50 services per month in February 2012 ramping up to 400 services per month in November 2012.
---
AmCham seminar
The American Chamber of Commerce in Sri Lanka (AmCham) is organising a luncheon seminar on the "The Future of the Aviation Industry in Sri Lanka" on January 20, at the Hilton Colombo from 12.30pm to 2.00 p.m. The presentation will be followed by a moderated Q & A panel discussion.
Chairman, Airport and Aviation Services (Sri Lanka) Limited Prasanna Wickramasuriya will be the guest speaker at this event.
---
ComBank presents Paymaster's new EPF payment facility
The Commercial Bank of Ceylon recently presented its latest facility for paying Employees' Provident Fund (EPF) dues via 'Paymaster', the Bank's innovative electronic total payment solution, to a representative audience from the corporate sector.
A large number of customers of Commercial Bank who use the Paymaster solution and senior officials of the Bank and the EPF Board were among those present at the Ceylon Continental Hotel.
Presentations were made by Commercial Bank's Senior Manager for e-Banking, Pradeep Banduwansa and the Superintendent of the Employees' Provident Fund, Rupa Dheerasinghe.
---
Global Logistics Institute CEO to address ICS seminar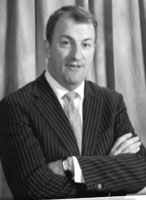 The Institute of Chartered Shipbrokers will celebrate its 25th anniversary on February 9 with the participation of industry leaders in Colombo.
To coincide with the celebrations, a half day seminar has been organised. CEO of Global Logistics Institute in USA Kieran Ring will be in Sri Lanka as guest speaker to share his expertise with Sri Lankans to make Sri Lanka a hub in Asia.
Apart from Kieran Ring , ICS SL, eminent speakers Dr. Parakrama Dissanyaka and Tony Dixon Chairman of ICS International will also speak. The theme of the Seminar "Economic Crisis in the west and its implications on shipping, ports and logistics".
---
X1 music phone launched
E-tel, the most popular mobile brand in Sri Lanka has introduced X1, designed exclusively for music lovers.
The handset offers unmatched surround sound quality and best in class audio clarity through inbuilt sound engines.
It supports a vast range of music formats such as MP3, MIDI, AMR, WAW, and AAC.
Its other features include dual SIM, VGA Camera, Mobile tracker, Bluetooth, Powerful 1050 mAh Li-on battery, 500 contact phone book and 4GB Micro SD card.
---
Medicare 2012 from March 2-4
For the third consecutive year, the Department of Health - Western Province have organised Medicare 2012 exhibition under the patronage of the Ministry of Health, from March 2-4 at the BMICH.
The exhibition will focus on health and health-related technological advances. Medicare will be a meeting place for healthcare stakeholders including potential investors.
"Our goal is to ensure that the public receives timely, accurate and important information with regard to health issues" said Chairman – Medicare 2012 Dr. Amal Harsha De Silva.