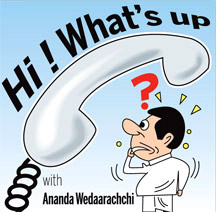 New Bill to regularise institutions
Higher Education Minister S.B. Dissanayake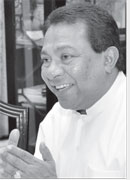 Q: Why did the government decide to withhold the private university bill?
A: The government did not want to present a new private university bill. In fact, the Private University Act was passed way back in 1987 during J.R. Jayawardene regime. Fifty nine (59) institutions of Higher Education were set up under the Act.
Some of them offered three-month diploma courses, six month higher diploma courses, one year degree and two year postgraduate degree courses. The University Grants Commission and the Ministry of Higher Education have no authority over these institutions. Therefore, we have decided to introduce a new Bill to enable the State to regularise and manage these institutions.
---
Projects to benefit writers, poets and artistes
Culture and Arts Ministry Secretary Wimal Rubasingha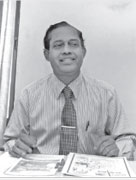 Q: What are your development plans for 2012?
A: We have implemented a number of cultural programs last year for artistes. We have our programs for 2012.
The Budget proposed to develop traditional craft villages in Matara, Matale and Kandy. We have already commenced preliminary work to develop the Beliatta, Agulmaduwa and Pilimatalawa industrial villages. Programs and projects will be implemented to benefit writers, poets and artistes islandwide.
They will be given the opportunity to showcase their ability in variuos fora so that their earning capacity will increase. Loans and other schemes of funding will be made available to them.
They will be given insurance policies and their work will be upgraded from time to time.
---
University student unrest due to wrong policies
Janatha Vimukthi Peramune Colombo District parliamentarian Sunil Hadunnetthi.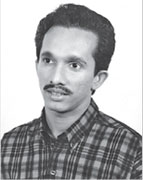 Q: There are allegations that extremist university groups were backed by foreign elements to create chaos in the universities. Your comments
A: Whenever governments, under the influence of capitalist foreign funding agencies attempt to do away with free education. University students thwart these attempts. It looks like private education is being promoted. Higher Education Minister S.B. Dissanayake wants to legalise the framework for the Malabe Private Medical College but does not show the same interest to develop State Universities. The JVP believes that the present university students unrest is due to wrong policies adopted by the Higher Education Minister.