Overcoming the pain from mental trauma
Many of us have not probably been affected directly by the trauma of war, the difficulty of losing a loved one through violence or even losing their belongings to the 2004 tsunami.
If we have, it can be difficult to overcome the pain, but how does it feel for others, who have to bear the brunt of pain right throughout their lives?
Take how it would feel for those in the Northern Province who have endured many a suffering and still continue to suffer in silence because of lack of resources or the services to help them cure their pain.
Promotion
Mental health promotion in Jaffna is still at an all-time low with lack of experts for helping these mental health victims. Instead there is limited counselling, some temporary relief and then patients are asked to carry on with their lives.
Today, mental health problems in Jaffna District is ever present and very common especially among the youth. Unemployment with lack of access to basic needs and the whole trauma of the war has made it tougher to overcome the pain. Hence, there seems to be more fodder for trauma to turn into anger which would be a melting pot of deadly consequences.
At present, mental health services have adopted a tiered model of care, ensuring that the most specialised services are focused on the most severely affected. However, a majority of common mental health problems are meant to be dealt with by the community but this isn't always successful considering there are limited resources and not many experts to help such victims.
Link
According to the Regional Director of Health Service (RDHS), Mental Health Services division in Jaffna, forming a vital link between these two tiers is the multi-disciplinary team of staff who perform a wide range of interventions in support of the specialised services.
Under the RDHS, core mental health services offer acute impatient care at two established units and clinic services from five locations across the Northern Province. Even though rehabilitation services are available both on an impatient basis and in the form a day services, there still needs to be more professionals working to ensure timely delivery of mental health services.
In 1987, The Association for Health and Counselling (AHC) better known as "Shanthiham" was set up in Jaffna. This was established in the aftermath of an increase in torture victims the concept of "befriending" and later "counselling" was introduced and services made available for the first time. Since its inception, proper awareness within the medical profession, humanitarian service providers and the society at large there has been a constant demand for trained counsellors.
Counsellors
AHC since its inception has trained seven batches of counsellors supported by various international charity organisations. Since 2001, 42 such core groups have been trained but as of today, only 22 are still active.
"There is still a shortage of counsellors in the region. Many experienced counsellors have left the Peninsula as a result of the continuing armed conflict.
Especially the well-educated people tend to leave the area.
In the coming years, many 'bare-foot' counsellors must be trained who are familiar with the communities of the less well educated.
The amount of people with mental health problems in Jaffna is growing, for example due to the continuously growing amount of landmine victims," said Dr. Guus van der Veer, Transcultural Psychotherapist, Mental Health Consultant, Transcultural Psychosocial Organisation, Amsterdam.Each core group is expected to serve 450 to 500 families in their village.
Core groups
According to the publication titled 'Mental Health in Sri Lanka' (Dr.Shehan Williams and Dr.Jayan Mendis), the active core groups undertake a wide variety of interventions at individual, family and group level.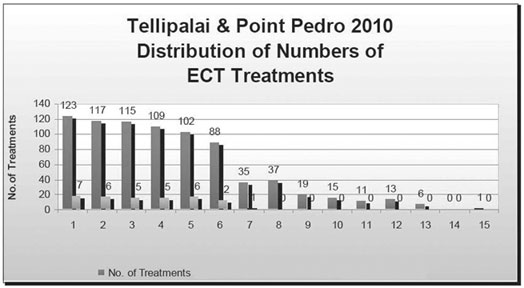 Individual interventions include supportive listening, motivating children who have dropped out of school to return to education, assistance with form filling, or helping elderly people get access to basic health care.
At family level, they intervene after family breakdowns due to addictions and abuse. Group work includes advice on teenage pregnancy and early marriage, and societal clubs for children, women and the elderly.
Treatment
According to Prof. Daya Somasundaram, Consultant Psychiatrist and Head of the Department of Psychiatry, Faculty of Medicine, University of Jaffna. Member Presidential Task Force on Mental Health, "There are considerable psychosocial problems in those attending the OPDs. Somatic and psychosocial treatment in the form of counselling, relaxation exercises and referral for economic or rehabilitation assistance will be of immense benefit for the patients; in the long term, reduce the workload of the staff and need of drugs."
Dr. David Ratnavele, Psychiatrist, Member Presidential Task Force on Mental Health said, "We need to anticipate that sooner or later some semblance of peace will be seen and it is then that problems which are now hidden will emerge with great intensity."
Indeed, if mental health problems are not tackled at a grassroots level, there is room for more problems to breed.
A good policy exists but the need for resources and expertise is required for helping the people of the Northern Province.
There seems to be ignorance on part of those who have the capacity to invest in resources for mental health in the Northern Province.
Hopefully, the mental health needs of these people will be addressed before it's too late.
References from ww.shanthiham.org and www.jaffnahealth.org
---
Food-borne illness may one day be prevented by a pill
Modified probiotics, the beneficial bacteria touted for their role in digestive health, could one day decrease the risk of Listeria infection in people with susceptible immune systems, according to Purdue University research.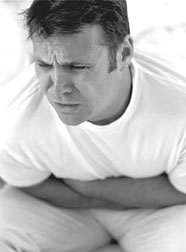 Arun Bhunia, a professor of food science; Mary Anne Amalaradjou, a Purdue postdoctoral researcher; and Ok Kyung Koo, a former Purdue doctoral student, found that the same Listeria protein that allows the bacteria to pass through intestinal cells and into bloodstreams can help block those same paths when added to a probiotic.
"Based on the research, it looks very promising that we would get a significant reduction in Listeria infections," said Bhunia, Bhunia's earlier work showed that Listeria triggers intestinal cells to express heat shock protein 60 on their surfaces. That allows Listeria to bind to the intestinal cells using an adhesion protein and pass into them, acting as a sort of gateway to the bloodstream.
Once in the bloodstream, even small doses of Listeria can cause fever, muscle aches, nausea and diarrhea, as well as headaches, stiff neck, confusion, loss of balance and convulsions if it spreads to the nervous system. It can also cause abortion and stillbirth in pregnant women.According to authorities it sickens about 1,500 and kills 255 people each year in the United States and primarily affects pregnant women, newborns, older adults and those with weakened immune systems.
"We're seeing fewer Listeria infections, but the severity of those infections is still high," Amalaradjou said.
The researchers found that probiotics alone were ineffective in combatting Listeria, so they stole a trick from the bacteria's own playbook. By adding the Listeria adhesion protein to the probiotic Lactobacillus paracasei, they were able to decrease the number of Listeria cells that passed through intestinal cells by 46 percent, a significant decrease in the amount of the bacteria that could infect a susceptible person.
With the adhesion protein, Lactobacillus paracasei interacts with heat shock protein on the surface of intestinal cells just as Listeria would. The probiotic then attached to the intestinal cells, crowding out Listeria."It's creating a competition," Bhunia said.
"If Listeria comes in, it doesn't find a place to attach or invade."Bhunia said he could one day foresee the development of a pill or probiotic drink that could be given to at-risk patients to minimize the risk of Listeria infection.
The results came from tests on human intestinal cells. The next step would be animal testing. Bhunia said that would allow him to see whether different doses would have a greater effect.
- MNT