Eurozone on right track in fighting debt crisis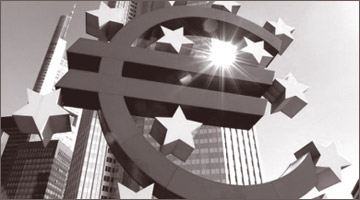 BRUSSELS,(Xinhua) - German Finance Minister Wolfgang Schaeuble said that eurozone countries were on the right track in fighting the debt crisis, although they were still "not over the hill."
"The auctions in the first weeks of the year of Italian, Spanish and other countries' debt show that we have reason to be confident that we're not just on the right path," Schaeuble said as he arrived for the European Union (EU) finance ministers' meeting. Market sentiment has improved lately after the European Central Bank's 489-billion-euro (about 637 billion U.S. dollars) three-year loans partially eased the funding strains facing the eurozone's banking sector.
The borrowing costs of the Italian government continued to decline on Monday, with the 10-year Italian government bond yields falling 10 basis points to 6.17 percent, which was sharply down from this month's high of 7.2 percent.
In the meantime, there are still a long way to go before the debt crisis can be solved, Schaeuble said. "We're not over the hill, but we'll be continuing on the right path successfully this year."
EU Finance Ministers are scheduled to continue negotiations on the European Stability Mechanism (ESM), the permanent rescue fund for the eurozone, after eurozone finance ministers discussed on Monday. "We made good progress but it's decisive we finished negotiations on the ESM yesterday," Schaeuble told reporters.