Jetwing Hotels' move towards eco-tourism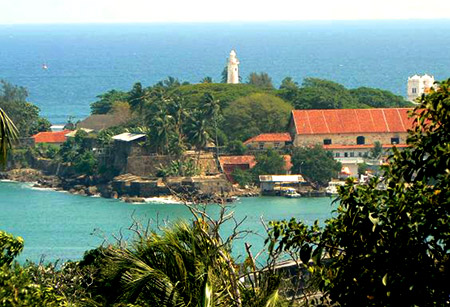 Jetwing opened its latest boutique hotel, Heritage Villa (Galle Fort) with a book launch of their best properties titled 'Paradise Exorcised' by Juliet Coombe at the HSBC Galle Literary Festival 2012.Speaking at the book launch Chairman of Jetwing hotels Hiran Cooray said, "Sri Lanka's nature community-based tourism is growing from strength to strength and it has been the commitment of our staff, management and clients who have helped us to achieve success."
The book is Jetwing's first eco-guide to their hotels, environmental practices and what clients can do to support in their environment-friendly ventures.
In a bid to redefine eco-tourism, Jetwing has comprehensive details on environmental practices and their key CSR project, JEEP (Jetwing Eternal Earth project) which will be relaunched in Kalpitiya soon.
UK Chartered Engineer, David Altabev who is an expert in sustainable design left his life in London to help write and photograph the book. He said, "I was impressed with the engineering standards of Jetwing hotels. I have seen and worked with many experts who talk about doing the right thing and coming up with solutions but very few actually implement it."
He said that he was skeptical about the standards and environment-friendly practices in Sri Lanka but was pleasantly surprised when he went on a tour at Jetwing Beach Negombo.He said, "I think this is an apt time to release such a book because Sri Lanka is on the verge of making the most of the tourism business. This year Sri Lanka is expecting 850,000 visitors up by 30 percent from the 600, 000 visitors from last year." He said that the number will grow to two and a half million in a few years. "We can only imagine what level of infrastructure Sri Lanka needs to develop to cater to that level of tourists in the forthcoming years." He said that gives a great opportunity to develop a green tourism sector and to start determining what makes the country special," he said.
He said that tourism practices need to be sustainable so that Sri Lanka will not lose its heritage which is vital aspect of its tourism success. "Sustainable development for tourism is the only choice we have as environment safety standards are becoming important," he said.
Jetwing is more than just a charity but it believes and values the environment in supporting tourism. He said, "Jetwing goes beyond the traditional boundaries of the concept of tourism, more than just eco-tourism benefits".
He said that hoteliers and their clients should go hand-in-hand to support, sustain and develop the tourism industry with eco-friendly practices.