2012 is not doomed
How interesting it is to have a year where the first and last numbers are the same. 2012 is also the last we can celebrate a day which carries the same number for the day, month and year; (12.12.12). Most people believe that 2012 is doomed and would result in the end of the world. People claim there are facts to prove that it is so. Some scientists have said that the world's end will take place in 2012, due to some major natural disasters.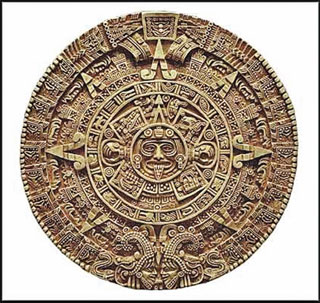 These claims have been based on the Mayan calendar. Mayans were a group of people who lived thousands of years ago. They were excellent in mathematics and they did all of their activities based on mathematics. The Mayans' famous creation is the 'Ziguratt', which has a pyramid-like shape and comprises rock steps. It is said that they took a particular number of years to build up a single rock step around the pyramid. Likewise, they have taken the same number of years to build each rock step from the bottom to the top. And also they have prepared a 12 month calendar which ends in 2012. The reason for some scientists to accept this as evidence is the fact that Mayans carried out all their activities based on mathematical calculations and were hardly wrong.
However, it is not the last year of our destiny. Going by another archaeological discovery-another inscription by Mayans - the end of the world is not in 2012. It is said to be only an end of an era. So, in my point of view, the next era must be an era of high technology. Everything might be based on technology. It may also be the new generation, with artificial intelligence (AI).
We like to have a bright future with less problems. And that has to be achieved by us alone. So, everyone must work towards this. Let's make 2012 a successful year.
---
What a wonder
It's a wonder...
I see the clouds light blue
And the grass green
Who told the trees to bear fruits?
Who taught the birds to build nests?
Who hung the Sun and Moon in day and night?
Who put the water to seas, waterfalls and lakes?
How come the soil is brown in colour?
And who filled sand into deserts?
How did those rocky mountains come to rest?
If Dad just didn't open my eyes,
I would have been still blind of your wonders Lord.w
---
My English teacher
My English teacher Mr. Mahanama is very kind. Sometimes he is like a father to us and at other times he is like a friend. He is always with a smiling face.
He always appreciates us and encourages us to learn English.
I respect him more than any other teacher. Today I can speak English very well because of him.
I love my English teacher very much.
---
My dream ...
Spring, the sweet spring
Childhood is my sweet spring
In my childhood,
I met many people
Numerous people
Some were so cute
Some were so kind
Some were a nuisance
But...
Everybody asked me one question
A common question
A usual question
'What is your dream for the future?'
At first,
I wore a nice smile,
And then answered...
'I want to be a child forever, without becoming an adult!'
'She is funny'
'She is crazy'
I could hear some opinions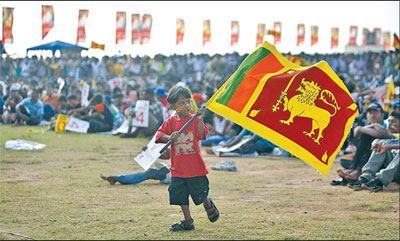 I never cared...
But now I have grown up,
Now I know my dream
To be a good citizen to my motherland,
Be a valuable gem to my motherland,
Be a hero to my motherland
This is my dream.
My dream will never die in my heart,
Because I have great hope!
---
The magic of fairy tales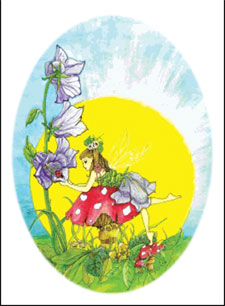 Most of us love to read fairy tales.The shops are full of books with exciting stories revolving around fairies, goblins and little elves who make shoes at night and dance on toad stools in the garden.
Going by these fairy tales we know that fairies have wings, carry magic wands and make our wishes come true. There are good fairies like Cinderella's god mother and bad fairies like the wicked fairy in Sleeping Beauty who cast a spell to put the beautiful princess to sleep.
Do fairies really exist? Has anyone seen a fairy fly in the garden ? No. But we do not know whether they really exist and how such a character came about. But, it does not really matter because fairies cast a magical spell on us whenever we read fairy tales. They give us so much to think about. There are many things we could learn from the fairies featured in these books. So, even though they may be only imaginary characters, they are lovely beings to read about .
---
A visit to a national park
During the last school vacation we went on a trip to the Minneriya National Park. We travelled by a private coach. There were 34 of us who went on the trip. We left Kurunegala about 10.00 a.m. and reached Minneriya at about 1.p.m.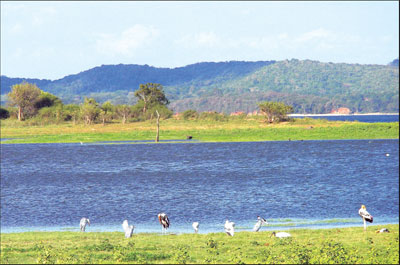 First we visited the Minneriya tank. We had lunch on the bund of the tank. After lunch we rested for a while and went to the National Park at about 2.30 p.m. We had to enter the park from Ambagaswewa on the Habarana-Polonnaruwa main road. As with most other places we had to buy tickets at the entrance to visit the park. Then we were taken around the park by a wildlife officer. According to him the forest reserve was declared as a National Park in 1997. The extent of the park is 8,889 hectares.
The National Park is famous for wild elephants. They come out of the jungle only in the evening. The park is situated adjoining the Minneriya and Giritale tanks.We could see a large number of elephants at this place. There were nearly 100 elephants in the herd we saw. There were several baby elephants too. They were playing like little children. It was a very attractive scene. We took some photographs.
The wildlife officers told us that nearly 60 species of birds live in the National Park. We saw peacocks, jungle fowl, eagles, parrots and many other kinds of birds. There were six species of birds endemic to Sri Lanka.
There were many tourists who had come to watch the wild elephants at the park.
The wildlife officer said that elephants from Trincomalee, Polonnaruwa and Matale areas also come to the park during the dry season in search of food and water.At about 6 p.m. we started our return journey.
We reached Kurunegala at about 10 p.m. We will never forget this enjoyable trip.