Variety

John de Silva - the Master of Nurti
John de Silva, a familiar name. Is it or isn't it? There is a John de Silva hall behind the National Art Gallery. Who is this John de Silva? I guess many of you know the answer.
He was a playwright (writer of plays) and a play-producer, in an era long past in what is called the Tower Hall era. You would have read about the Tower Hall last month (December 11). In that account, two playwrights were mentioned. Charles Dias and John de Silva. The latter was the older of the two.
John de Silva's birth and death anniversaries are both in January. So, this is an appropriate time to write about him.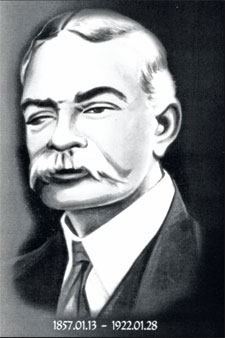 He was born 155 years ago on January 13, 1857. His parents were Christians; his paternal ancestral name was Makalandage. His first school was Christian College, Kotte, one of the two leading English schools at the time - the other was in Baddegama - and the only boarding school in the country. Christian College is now Jayewardenepura Maha Vidyalaya.
He next went to the Colombo Academy in Pettah which later became Royal College. Sinhala was not taught in schools then. Through his close association with Pundit Batuwantudawe, he gained a good knowledge of Sinhala. By the age of 20, he was a teacher at St. Joseph's College. Later he taught at Wesley College.About this time, when he was a teacher, a company of actors from Bombay, the Elphinston Dramatic Company led by K. M. Baliwalla, a Parsee actor-director, staged their plays in Colombo. The rich and not so rich, came to see these plays which had plenty of Hindustani and Gujarati songs.
The audience loved them, and the theatre-going public grew in numbers with each performance during the Company's six-month stay here.
Soon our own people started writing and producing plays like the Baliwalla plays. C. Don Bastian was one of the main playwrights whose name has come down the years. John de Silva too started going to the theatre.
Not only did he become a theatre-fan, but he also started writing plays.
His first play, Natarajah was staged in 1886. He was not yet 30 years then. This was followed by Dascon, the story of the love affair between the Portuguese General and the Sinhala princess Samudra Devi. His third play Ramayana was staged on May 31, 1891 at the Floral Hall, the best hall for staging plays. It was staged again on June 5.
That night the Floral Hall caught fire. The curtains, stage sets and costumes were all destroyed. The rumour was that someone, or some group, jealous of John de Silva's success had set fire to the hall. He was shocked and sad, then angry. His anger turned into disgust, and he decided to give up writing and producing plays.
Later that same year he published that ill-fated play under the title Sita Haranaya - Abduction of Sita and sub-titled Ginigath Ramayana - Ramayana that caught fire.
The subtitle caught the people's eye and fancy and the play came to be known by that name while Sita Haranaya was soon forgotten.
Giving up play-writing, John de Silva joined Law College and passed out as a proctor. His practice as a proctor must have brought him a good income, but the call of the theatre was too strong and he started writing plays again.
After more than 10 years, his new play Siri Sangabo was staged in 1903.
The staging of Siri Sangabo was the beginning of his second and more successful period as a playwright and producer. The song Danno Budunge is still sung and still loved after 109 years it was first sung on stage by the three princess Sanghamitta, Sanghabodi and Gotabhaya as they were approaching Anuradhapura. It has become part of our national heritage.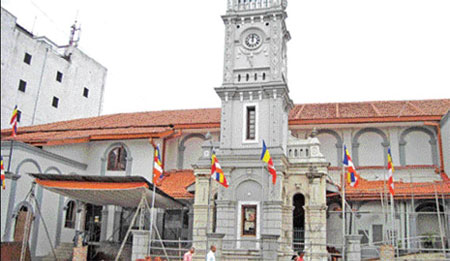 Other songs that became popular and were sung long, long after they were first sung on stage are Vessantara Raja Puthe from the play Vessantara and Amba Damba Naarung Kesel Del sung by Hanuman in Ramayana.
After the success of Siri Sangabo, his group of actors - there were actresses then - became professionals under the name Arya Subhoda Natya Saba. By then John de Silva had become a Buddhist and a devotee of the Hindu gods Vishnu and Kataragama.
John de Silva wrote plays based on Sanskrit plays. Shakespeare's plays such as Othello and Hamlet, and on stories from our own history.
He wrote plays not only to entertain the public, but also to inspire in our people, a pride of our heritage and a love for the country.
In his own way, he was contributing to the national movement to regain our independence. He was among the Sinhala leaders arrested and jailed during the riots of 1915.
The plays John de Silva wrote and all other musical plays of this class are called Nurti. 'Tower Hall Plays' is another name for these plays because they were staged at the Tower Hall.
So, when we speak of John de Silva and his nurti, the Tower Hall immediately comes to mind. But John de Silva had been producing plays for 25 years before the Tower Hall was built.
What is more, for nearly a decade after the Tower Hall was built, his plays were not staged there. But from 1920 right through the 1930s the Tower was the venue for his plays.
The last play he wrote was Nagananda based on a Sanskrit play. He wrote this in 1919.As I said at the beginning, John de Silva's death like his birth was in January. He had injured his foot while swimming in the sea. Being a diabetic the wound had been fatal. He passed away, after a brief illness, on January 28,1922. He was 65 years old at the time of his death.