Jaffna to celebrate Independence Day on grand scale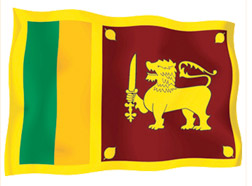 Jaffna, the heartland of the Northern Tamils now bustling with activity, will join hands with the rest of the country to celebrate the 64th Independence Day on February 4 in a peaceful atmosphere, Additional GA Rubini Varadalingam told the Sunday Observer. No boycotts or protests have been reported, unlike earlier, she said.
With the displaced people being resettled in their original homes livelihood assistance extended, the provision of infrastructure facilities and many development projects under way, the province is turning a new leaf, coming out of the dark era of gloom and despair due to three decades of terrorism and uncertainties, she said.
Independence Day celebrations followed by lectures on state sector services for the public have been organised at all Government Offices, schools and public institutions, the Additional GA said.
The transport network has been improved with rehabilitation and reconstruction of roads, facilitating transportation of agricultural produce from the district to the South, she said.