observer
ONLINE
---
---
OTHER LINKS



News in Pictures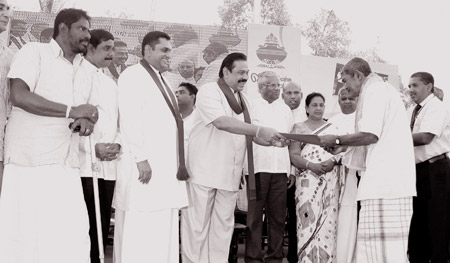 President Mahinda Rajapaksa presented Derana Abhisheka title deeds to a selected group of residents of Moneragala recently. Pic: Sudath Malaweera
---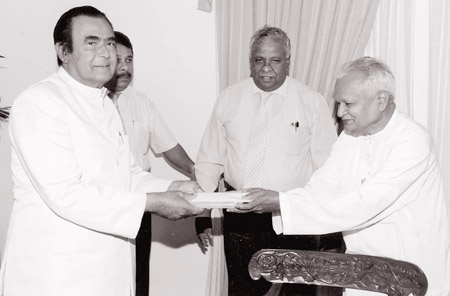 The release of a Composite Disk of visual of the renowned poetry book "Sirith Maldama" took place at the office of the Prime Minister recently. Here Prime Minister D.M Jayaratne handing over the original copy of the CD to Deshabandu Siri Sumana Godage of Godage Publishers. Mr. S. Amarasekara, Secretary to the Prime Minister, S. S. Miyanawala, Additional Secretary and other officers of the Prime Minister's office were present.
---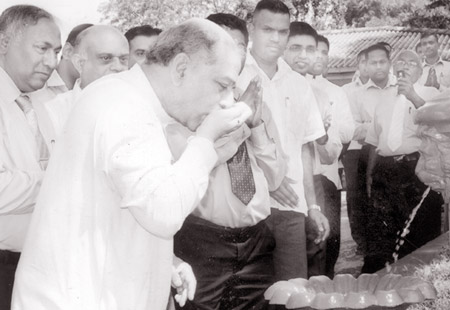 Dinesh Gunawardena, Minister of Water Supply and Drainage with the participation of Dr. Rohana Pushpakumara, Member of Parliament at Bandarawela opened the drinking water supply project. Here the Minister drinking water while Parliamentarians, Rohana Pushpakumara, Chamika Buddhadasa and Provincial Council Members, Ajith Liyanage, S.R. Bandusena look on. Pic:Colombo Central Thinakaran Cor. Mohamed Imthiyaz
---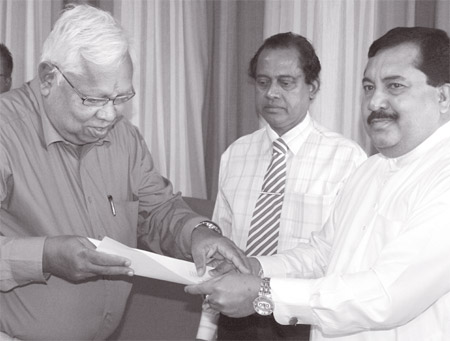 The Chief Editor, Thinakaran S. Thillainathan was appointed member of the Public Performances Board recently. Here Culture and Aesthetic Affairs Minister T.B. Ekanayake hands over the letter of appointment to Thillainathan.
---
---
---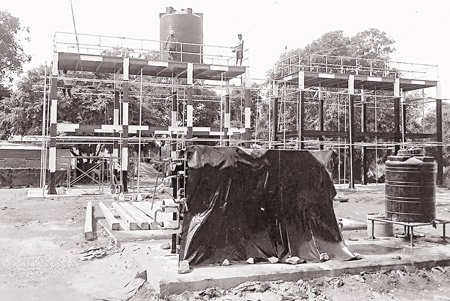 The Oyamaduwa Deyata Kirula water supply scheme, which is under construction, can proviide 2,000 cubic metres of water per day. The National Water Suppy and Drainage Board will spend Rs.600 million for the project. Construction is under way.
Pic: Nimal Wijesinghe, Anuradhapura Additional District Group Correspondent.
---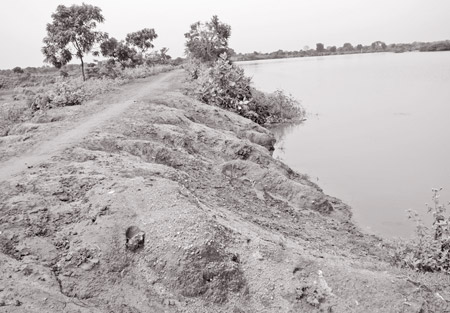 The bund along Kukulkatuwa tank in Kataragama gets damaged due to criss-crossing of buffaloes who wallow and drink water in the tank, which provides water for about five hundred acres of paddy fields. The tank was renovated under the Divi Naguma project recently. Pic: M.Nelson Piyaratne, Kataragama Gr. Cor.