Committee to look into welfare of granite exporters
A committee will be set up to look into the welfare of granite exporters, Ministry of Industries and Commerce sources said.
He said Sri Lanka is keen on tech transfer support from Italy for its fledgling $ 16m mineral granite industry.
"Sri Lanka is grateful to Italy for continued support it receives from the European friend, specially during Sri Lanka's tough times". Italy is a keen consumer of Sri Lankan granite.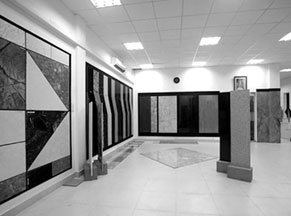 Tech transfer support from Italy will greatly benefit our mineral granite industry", he said. .
According to the Department of Commerce, trade between the two countries registered US $ 662.41m.in 2010 increasing nine percent compared to 2009. Sri Lanka's total exports to Italy recorded a highest level of US $ 462.41m in 2010. Apparel products and clothing have been the major export items to Italy in recent years.
The total value of export of apparel products and clothing amounted to US $ 361.55m.
In 2010 (78 percent of the total exports) while other major exports were solid tyres (3.7 percent), Fish fillet (2.99 percent) and tea (1.96 percent).
Sri Lanka's granite also is a popular item among Italian granite processing industry.
Sri Lanka has four major types of granite deposits (granite proper, gneissose granite, regmatite and graphic granite) in substantial amounts, suitable for processing into cut, polished stones and aggregate products.
The colour, grain structure, hardness and strength of Sri Lankan granite is suitable for the international market and increasing demand for the country's granites resulted in introduction of new granite export cess.
Among the popular Lankan granite varieties are Dolorite, Charnockite, Gneiss Granite, Pink Granite, Rose Quartz, and Calcite.
BTC Italia and Ally Weerasinghe Ltd are top Sri Lankan exporters of semi-processed granite and having Italy as a prime destination.
In 2008, 533 Lankan operators were involved in granite breaking/metal crushing sector with Rs 1.228b ($10.7m) value addition in an overall industry valued around $16.5m. In 2010, Sri Lanka exported Rs. 28m ($ 252,000) of granite to India, China, Italy, the Maldives and Spain.