observer
ONLINE
---
---
OTHER LINKS



News in Pictures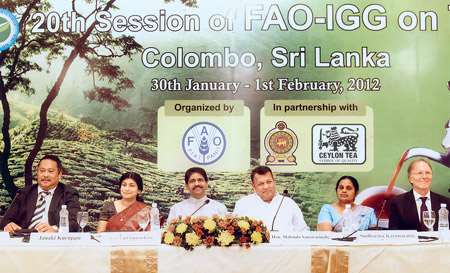 Kaison Chang, Secretary Food and Agriculture Organisation - Inter Governmental Group (FAOIGG), Janaki Kuruppu, Chairperson, Sri Lanka Tea Board, Earl Gunasekera, Deputy Minister of Plantation Industries, Mahinda Samarasinghe, Minister of Plantation Industries, Sudharma Karunaratne, Secretary, Minister of Plantation and Patrick Evans, FAO Representative in Sri Lanka and the Maldives at the 20th session of the FAO-IGG on Tea in Colombo last week.
---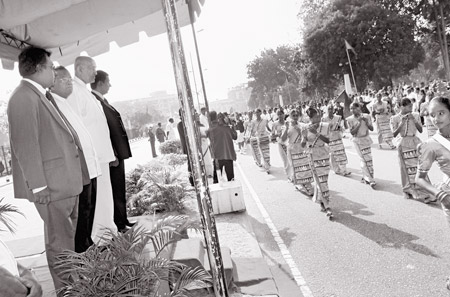 The Colombo District Independence Day commemoration ceremony was held opposite the Town Hall in Colombo yesterday under the patronage of Governor Alavi Mowlana. Here Governor Mowlana, Colombo Mayor M.J.M. Muzzamil and District Secretary H.T. Kamal Padmasiri inspect the march-past by students of Colombo schools. Pic: A.S.M. Irshad, Thinakaran Colombo Fort Correspondent.
---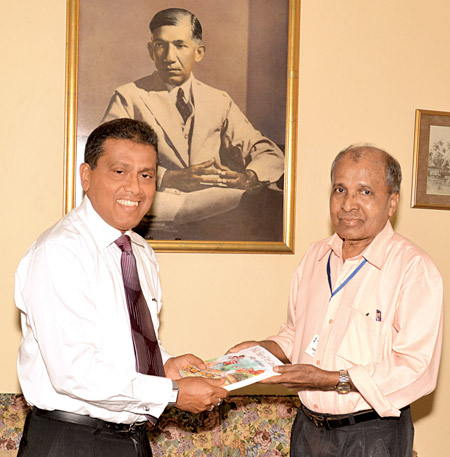 Senior journalist and Associate Editor of the Sunday Observer R. S. Karunaratne's latest book Folk Tales of Sri Lanka was launched recently at Sooriya Bookshop, Colombo 10. Here the author (right) hands over a copy of the book to Chairman, Associated Newspapers of Ceylon Ltd., Bandula Padmakumara in his office. Pic: Vipula Amerasinghe
---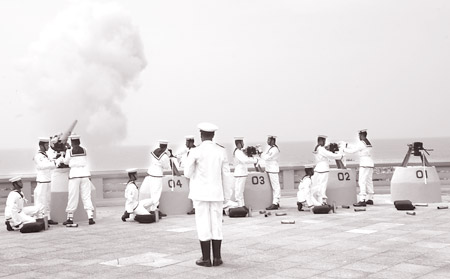 The Sri Lanka Navy accorded a 25-gun salute to the Nation yesterday at the Light House premises in Colombo Fort at 12.00 noon to mark the 64th Independence Day. The traditional 25-Gun salute, the highest of its kind, is accorded by the Sri Lanka Navy to the Nation on Independence Day.
---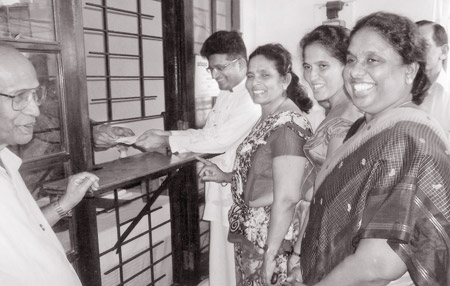 Rukmalgama Senior Citizens' Committee opened an Agency Post Office at Rukmalgama Housing Scheme recently. Here, the Western Provincial Council Minister Udaya Gammanpila does the first transaction. Chairperson of Maharagama UC, Mrs. Kanthi Kodikara, Maharagama Divisional Secretary, Buddhi Taranga Karunasena and the Directress of the Senior Citizens' Secretariat Mrs. J. Krishnamurthi were also present.
Pic: Wehelle Piyathilake, Maharagama Spl. Cor.
---
---