Beyond Baker Street
Small nations are shaped by their larger counterparts, via differences in geography, history and economic power. While globalisation and colonisation were forged by the domination of the United Kingdom and the United States, innovations in sport, literature, design, art and music spring from far beyond these nations.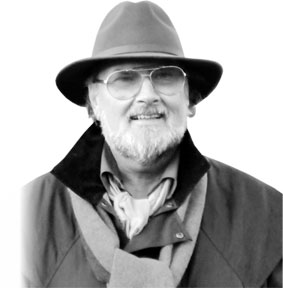 Small nations not only punch above their cultural weight, but are laboratories for social innovation. New Zealand's film and wine industries, Finland's commitment to democratised broadband, Singapore's digital economy and Tuvalu's online leveraging of their Top Level Domain (.tv) are few examples. In the United Kingdom, the maintenance of strong Welsh, Scottish and Irish nationalism questions the supposed unity of the kingdom and the domination of England over the rest of the island.
Stunning industry
Scotland's music industry is a quirky, uneven, but stunning industry. Beyond the bagpipes, the contribution of this small nation to international popular music is expansive. One of the underwritten chapters in this musical history is provided by Gerry Rafferty. Born in Paisley in 1947 and dying in 2011, he faced the challenges and opportunities in coming from a small nation and building an international career.
Gerry Rafferty was defiant, different and distinctive. He shunned celebrity and - even at the height of his popularity - never toured the United States. His career passed through three distinctive phases. He teamed up with Billy Connolly - in a musical rather than comedic phase - and formed the Humblebums. Then he created a band, Stealers Wheel. Finally, he sustained a long solo career, with the height of his fame emerging in the late 1970s.
Cruelty
Rafferty's career also captured the cruelty of popular music, alongside its fickleness and randomness. Popular culture - and popular music in particular - is special. The capacity of a musician to write one astounding song is a gift to the listener.That is why I always find the phrase
"one hit wonder" disingenuous. So often, these "one hit wonders" have produced a career of material that never quite reached the heights of one startlingly original song.
Rafferty produced one song that cut deeply into rock history: "Baker Street." He wrote of a real street in London, best known for housingthe famous fictional detective Sherlock Holmes. Rafferty transformed it into a metaphor for life, love and despair. Within his lyrics, this London street becomes a "city desert," lacking a soul.
Such stunning popular songs often feature three sonic revolutions that draw listeners to them like a siren's call. "Baker Street" confirms my rule. It commences with an edgy, dark and foreboding guitar. The whine and echo summons the darkest tragedies of Sherlock Holmes' criminal investigations.
Then at the point that the guitar fades, a soaring saxophone opens the listener to a new sonic environment, of rupture, sleaze, dysfunction and disjuncture. Finally, Rafferty's gentle and lilting voice - almost deadpan in delivery - releases a lyrical history of urbanity, men, loss, decline, disappointment and decay.
Lingering masterpiece
It is a lingering masterpiece: a pocket history of post-war masculinity hooked into aharmonic cluster frompost-1960s popular music, combining folk, jazz, blues and rock. "Baker Street" transforms urbanity into a sonic quotation from daily life.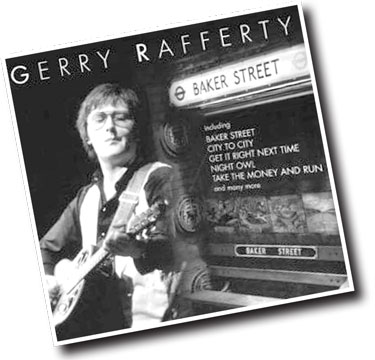 In a career, any of us are fortunate if we have a "Baker Street" creative moment. It requires a corrosiveimmersion in a time and place. Perhaps it was melancholy that most propelled Rafferty. He had a direct link to the disappointments of life. Part of this consciousness was national. Coming from Scotland means seeinga language, culture, history and economy brushed aside for a larger - and seemingly more significant - country. Those of us from formerly colonised nations understand the cost of this displacement, cultural ignorance and arrogance.
Gerry Rafferty was no one hit wonder. Releasing nine original albums and fuelling eight compilations, his body of work has been given a more generous and expansive reception after his death. But no one could compete with a "Baker Street." The idea that we expect singer/songwriters to continue to produce one seismic sonic explosion after another is too great a burden and has an effect on performers.Yes John Lennon wrote "Strawberry Fields Forever" and then "Imagine." Yes Paul McCartney wrote "Let it Be" and then "Band on the Run." But they were former Beatles. They are not a template for all to follow.
Still, Gerry Rafferty wrote album upon album of remarkable, often autobiographical tracks. His key album City to City featured another major hit, "Right down the line." The follow up release Night Owl delivered "Right next time." For most performers, these tracks would have been career highlights. For Rafferty, these successes could never match the heights of one revelatory song.
Death
Rafferty died at the beginning of 2011 at the age of 63. He was buried in Paisley and Alex Salmond, Scotland's First Minister, attended the service. This premature death was fuelled by alcoholism, with his daughter confirming for theSunday Mail in 2011 that he had "tried all the normal routes of abstaining or getting help but he wasn't able to do it... I tried everything I could. It was extremely painful to see him live out his life through alcoholism." She also believed that her father's greatest song, "was always a bit of a cross to bear. It became the song which defined him - the big rock anthem. But that was not what he was striving for."
Martha Rafferty is right. It was a burden being Gerry Rafferty. Another "Baker Street" could never be written. Yet his greatest success emerged when he wrote about the shallowness of celebrity and the brittleness of popular music. He critiqued popular music from within popular music. From Scotland, a small nation, emerged a powerful and potent soundtrack for urban living, proclaiming difference and defiance, making a tune rather than following it.