More job opportunities for Lankans outside ME
The Sri Lanka Bureau of Foreign Employment (SLBFE) will train Lankan males and females for lucrative jobs outside the Gulf Region from next year.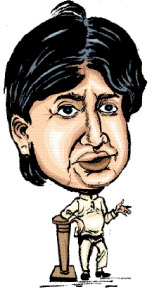 According to Bureau statistics, out of 1.7 million Sri Lankan migrant workers, 80 percent are currently employed in the Middle East.
The Foreign Employment Promotion and Welfare Ministry recently signed Memorandam of Understanding (MoU) with internationally recognised companies in Italy, China, Australia, Seychelles, Mauritius, Azerbaijan and Korea to send a large number of Sri Lankans abroad and more training centres will be set up countrywide to train workers.
According to the SLBFE, some of the well-known international companies that plan to employ Lankan workers are Huawei and ZTE in China and Hyundai and Samsung in Korea.
Foreign Employment Promotion and Welfare Minister Dilan Perera told the Sunday Observer that under the proposed overseas job program, Lankan nurses will be sent to Qatar, while teachers will get the opportunity to work in Seychelles.
He said male and female caregivers will be sent to Italy and female housemaids will get work permits in Cyprus.
The Minister said for the first time, trained Sri Lankan miners will get the opportunity to work in Australia with attractive remuneration packages.
Minister Perera said under this program, housemaids will be upgraded to the post of House Aids to enable them to perform their duties with dignity.
He said Sri Lankan workers will get decent and productive employment in these countries with attractive remuneration and they could work with freedom, equality and most importantly, job security.