The Demodera Railway line:
An engineering feat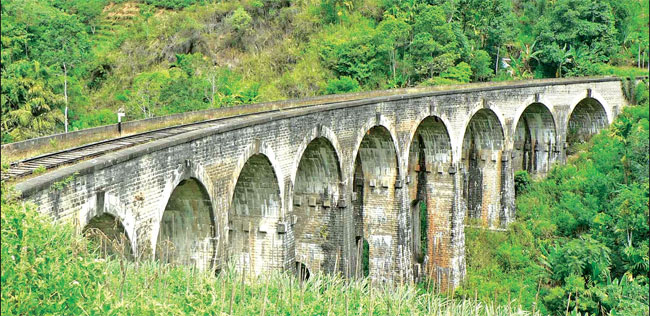 Demodera is in the Uva Province covered with many hectares of the green carpet, tea. The Demodera railway line is a well-known masterpiece of engineering. From the station the railway line winds its way and comes directly under the station through the tunnel which has been excavated inside a mountain.
It is said that the idea of this loop was a sudden inspiration that occurred to the engineers who masterminded the railway line, when they observed the Kangany who was supervising the workers, undo his talappa (head gear) and re-tie it round his head. The railway line in front of the station winds through the tunnel, climbs up a rugged footpath which is almost perpendicular to the railway line and ends at Spring Valley Road opposite the Demodera Railway Station. This area is in a state of neglect , water can be seen dripping from the tunnel, some of the railway sleepers are loose and inside the tunnel it is somewhat dark even at noon with the blazing sun.
It is a great pity that it is left to wrack and ruin. The Demodera tunnel and railway entrance is called the Demodera Loop and is of historic significance. It would be a major tourist attraction.
During the latter part of the 19th century, large numbers of Tamils from South India in the Pudukkottah areas came to the estates in Uva.
There is a school of thought that the name Demodera originated from 'Ten Madhura' in South India. In fact there is a reference to 'Ten Madhura', by S.L. Gunasegaram, an outstanding scholar who had devoted much of his time to research. It is said that he was 'one of the most prolific contributors to the Letters to the Editor column' and a vigilant defender of what he held to be true.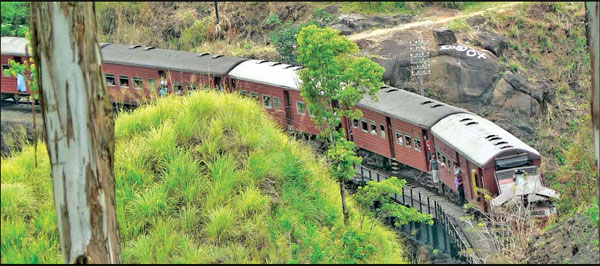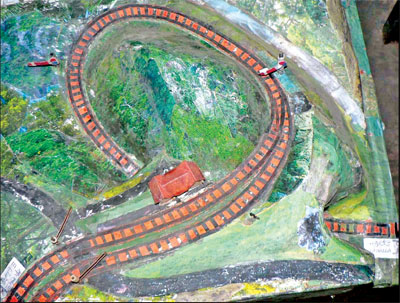 On page 52 of his book Selected writings published in 1985, it is stated, "In old Tamil literature 'Ten Madura' of pre-Christian times was not situated on the same site as the Madura of today. In old Tamil literature 'Ten Madhura' or Southern Madhura referred to Madhura, a sea-port still further south, a well-known ancient capital of the Pandyas and a centre of Tamil culture. It was destroyed by sea erosion and the site of new city was shifted further north.'
There is evidence of large-scale settlers from the Pudukkottah (New fort S. India) area in the estates in and around Demodera and even in areas beyond.. In fact the Murugan Kovil situated in the Haputale Town has granite rock pillars brought from India, where the names of the donors, the 'Theavar' clan from Pudukkottah are inscribed. It is visible even today although done in or about 1900.
- Some information is culled from the Internet