Medical bill gets the better of him
On April 20, 2008 Yasapala Karunasinghe of Dehiwala visited a consultant cardiologist at a leading hospital in Colombo, due to a pricking and constant chest pain.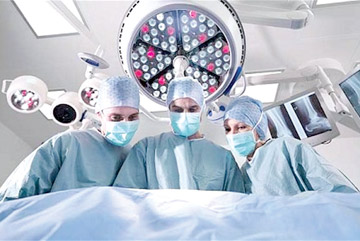 The elderly gentleman, a retired inland revenue officer turned lawyer in his late seventies was advised to undergo immediate heart surgery after a coronary angiogram concluded that he had three blocked arteries.
He and his elderly wife, a retired teacher lived on their pensions and the interest received from their joint savings, barely enough to make ends meet.
The consultant cardiologist who explained his medical condition fixed the surgery for April 24 giving the elderly couple less than four days to find Rs.400,000, the cost of the surgery at the private medical institution.
An Assistant Manageress at the hospital's cardiac unit penned the cost of the surgery in her handwriting and explained in a matter of fact tone that her husband needed to undergo the operation - Coronary Artery Bypass Graft Surgery- as soon as possible and the money had to be paid in cash.
It was a news neither Mr. Karunasinghe nor his wife anticipated, as they were there to get OPD treatment and go home. At first they were flabbergasted. Never in their wildest dreams had the couple expected anything of this nature.
But, being a realistic person Mrs. Karunasinghe knew the doctor's advice could not be ignored. Delay would probably mean the rest of her life being spent in solitude. She may risk losing her dear one forever. She could not afford to make that mistake. Money should never be made an issue.
She rushed home, weighing in her mind the options available. Three days later, ready with Rs.400,000, she hurried back to the hospital. In the middle of her journey, a caller from the hospital informed she was needed in hospital urgently. Mrs.Karunasinghe tried to ready herself for the worst.
At the hospital she was asked to call at the financial unit of the cardiac ward, where another bombshell awaited her.
'They said my husband had suffered a severe heart attack the previous night and had to be operated immediately,' she said. The husband by then had been transferred to the Intensive Care Unit, of the hospital.
'To my horror, I was told that I had to deposit Rs.1 million in cash and only then will my husband be taken to the operating theatre. I was horrified. How am I to find such a lot of cash within hours if not minutes to save his life.' 'You could imagine my desperation., she said.
She thought about the fixed deposit accounts they both had, totalling Rs.1.2 million. It was the savings of a lifetime. There was no time to waste. Mrs. Karunasinghe contacted the financial institution at which they were respected clients, and explained her predicament and asked the manageress if their money could be withdrawn before maturity.
The young manageress was more than cooperating. She had the deposit certificates in her possession at the time. To save time she asked the hospital manageress if she could hand them to her as a guarantee to get the heart surgery going till she collected the money. 'The lady was heartless,' Ms Karunasinghe said. 'You don't expect such people in a hospital staff. You expect to meet nightingales, not mercenaries of death. 'Not only that she dismissed my appeal but rudely turned down a request to use her phone to call the finance company. I was helpless, she said. The manageress said deposit certificates could not be substituted for money insisting that I deposit cash soon since my husband was a high risk patient. He was in the ICU ready to be operated and the surgeon was waiting.
Mrs. Karunasinghe explained her plight to the finance company and two officials of the company promptly rushed to the hospital with the cash she needed. After the operation her husband was kept in the SICU for ten days and Mrs.Karunasinghe claimed that they did everything to make sure that none of their money is given back. She was told that her husband had to be opened up a second time due to some complication.
The hospital's finance unit told her, an ordinary heart operation (in 2008) would have cost Rs.400,000 but for a high risk patient it was Rs.525,000. When inquired why she was asked to deposit Rs. 1 million, the answer was to cover the numerous incidental expenses.
A satisfying answer was never given. Feeling cheated the couple lodged a complaint with the Private Health Services Regulatory Council and are awaiting action, which is yet to be communicated. Mr.Karunasinghe, now 83 years, is still waiting for redress.
The Sunday Observer has opened a discussion forum for citizens with medical grievances involving private medical institutions.