Medical items only at registered pharmacies from April 1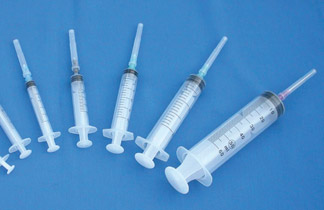 Syringes, medicines used for syringes and gloves used for surgical operations would be sold only in registered pharmacies from April 1, Health Ministry sources said. Permission in this regard will be granted only to registered pharmacies and OsuSalas, according to the Health Ministry.
The circular regarding this matter will be issued with the signature of Director of the Cosmetic Devices and Drug Regulatory Authority, Dr. Hemantha Beralagama.
Medical equipment is sold even at coffee and tea shops and other shops close to hospitals. Some such items are poor in quality and have even expired, the sources said.Certain syringes are stained.
This decision has been taken considering the welfare of patients, sources pointed out.