Quality, a competitive weapon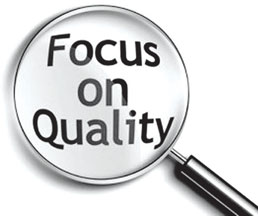 Organisations are concerned about increasing costs and always try to find out ways and means of facing this challenge as it is vital for the long term survival of organisations. However, many organisations fail to determine the root causes for such cost increases as most organisations are mainly focused on visible costs reflected in the accounts.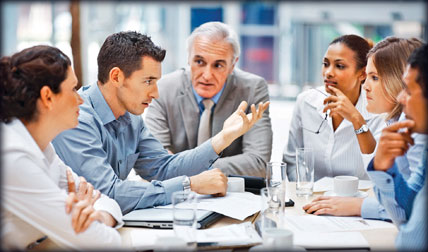 But if an organisation really assesses the internal activities the actual picture may be entirely different due to many internal issues such as waste within the organisation which may be high. If the organisation has a sound approach to control waste it can cut down costs and face the challenges of increasing costs to an extent.
To lead and operate an organisation successfully, it is important to direct and control activities in a systematic, transparent and open manner.
Managing an organisation is not an easy task unless and until its activities are streamlined to avoid unwanted costs. It is necessary to manage the quality of every process of the organisation to improve performance of the organisation by providing quality products or services to customers.
Customers expect the products or services they buy to meet or exceed certain levels of performance. Conformance to specifications at all times is, therefore, important to ensure that the product meets the expected requirements in a consistent manner.
Managing quality
Despite widespread understanding of the importance of quality, many organisations still face difficulties integrating quality into their management efforts.
Due to the lack of proper understanding of the fundamental principles of quality, many organisations consider setting up a quality culture within an organisation as the job of the quality assurance department and others in the organisation do things in an incorrect manner in their day-to-day functions neglecting quality principles leading to waste.
Sometimes these lead to a delay in releasing products to the market, service delays to customers, manufacture of defective products, re-work or frequent break downs of machines, which are issues which need to be controlled and managed to minimise costs. However, top management is not always aware of structured approaches to problem solving.
They handle many problematic conditions in a superficial manner. Many problems remain unresolved because of the inability to understand the primary causes and the inter-action and effects of uncontrollable sources such as the influence of the environment on the performance of the organisation.
One way to improve performance is through an acceptable Quality Management System incorporated with the functions of the organisation.
Role of quality management models
There is no need to reinvent the wheel to determine a suitable quality management model to improve performance as a number of such concepts and models have been introduced to the world..
Some of those are ISO 9001 Quality Management System, EFQM Excellence model, Malcolm Baldrige Quality Award, Total Quality Management System (TQM), Six Sigma, Lean Management System, Toyota Way, Deming's fourteen points and SLNQA. These models are popular and are used by many organisations in the world.
The ISO 9001 Quality Management System is considered as an internationally accepted Quality Management reference standard to set up effective Quality Management programs to focus on preventing defects rather than detection of defects through inspection.
To reliably improve quality, an organisation should understand and improve the processes that generates quality. Moreover, effective quality management requires the support and commitment of employees at all levels of the organisation to achieve organisational goals.
Total employee involvement is needed to implement the practices and tools of the Quality Management System.
The ISO 9001:2008 specifies a need for a Quality Management System where an organisation needs to consistently provide products and services that meets statutory and regulatory requirements to enhance customer satisfaction through the effective application of the system, including processes for continual improvement of the system and the assurance of conformity.
All requirements of ISO 9001:2008 are generic and are applicable to all organisations, regardless of type, size and product.
The Malcolm Baldrige National Quality Award was set up by the US congress in 1987 to promote quality management practices and improve products of the American industry. The award 'Criteria for Performance Excellence' sets up a framework for integrating total quality principles and practices in any organisation.
The award stimulates organisations to attain excellence in quality and productivity while obtaining a competitive edge through improved products and services.
The award criteria includes seven requirements.This award scheme was introduced by the European Community to pass on the message of the importance of quality to meet the challenges in the global market and to improve the quality of life of the people.
The results criteria consists of people satisfaction, customer satisfaction, impact on society and business results.Excellence awards are designed to celebrate and recognise organisations that achieve high levels of performance - not only in what they achieve, but also in how they achieve it.
Excellence awards use models - frameworks that not only form the basis of the assessment criteria, but which can also be used to drive improvements and benchmark performance and be used to manage specific activities such as procurement.
Total Quality Management is a management approach that originated in the 1950s. It became popular in the early 1980s. Total Quality is a description of the people, culture, attitude and organisation of a company that strives to provide customers with products and services exceeding customer needs.
This requires quality in all aspects of the company's operations, with processes being done right the first time with defects and waste eradicated from operations.
To achieve excellence, organisations must develop a corporate culture of treating people as their most important asset and provide a consistent level of high quality products and services and to achieve this, Total Quality Management (TQM) can be used as a tool. It is a combination of quality and management tools to increase business and reduce losses due to wasteful practices.
Sri Lanka National Quality Awards (SLNQA)
The overall purpose of the Sri Lanka National Quality Award is to improve the quality and productivity of the manufacturing and service sectors of industry, to compete more effectively in today's global market. Sri Lanka National Quality Awards (SLNQA) is also based on the Malcolm Baldrige National Quality Award program of the USA and has received the recognition of the Government. The awards program promotes quality awareness, recognises quality achievements of Sri Lankan organisations and provides a vehicle for sharing successful strategies.
The most important benefit is that with the use of Quality Management models organisations can achieve excellence while reducing unforeseen costs to improve the bottom line of the organisation.
These models will help organisations to improve the quality aspects of all processes and functions which lead to lowering of costs of rework, scrap and unnecessary waste due to poor operations.
Promotion of quality
The global quality community celebrates World Quality Month every November. World Quality Month provides a platform for acknowledging the efforts and accomplishments of the global quality community.
This is a time to showcase the advancements and valuable quality contributions in businesses, communities, and institutions.
The theme for World Quality Day 2013 was 'Making Collaboration Count' and was designed to reflect the importance of collaborating with colleagues, departments and partner organisations, to achieve success.
World Quality Week was held from November 11-15, while World Quality Day took place on the second Thursday of the month, November 14.
The Sri Lanka Standards Institution held a Quality Walk on Friday to propagate the message of Quality and its importance to society as it contributes to the development of our economy.
The writer is the Director General and CEO of the Sri Lanka Standards Institution.