[In Brief]
Funeral of Dr. Upali Pilapitiya today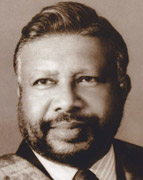 Former Secretary, Ministry of Ayurveda and a former Director of Bandaranaike Institute of Ayurveda Research, Nawinna passed away on Thursday at his residence, Weda Madura, Kesbewa.
He leaves his wife Dr. Mallika Pilapitiya nee Senasekara, daughter Dr. Shiromi De Alwis, son Dr. Senaka Pilapitiya, son-in-law Rajeeve de Alwis, daughter-in-law Dr. Dilukshi Pilapitiya, grand daughters Saeli and Binali De Alwis, grandson Thejan Pilapitiya and granddaughter Swarnamali Pilapitiya.
He is the son of late Dr. W.H.M Pilapitiya and Mrs. Jocelyn Pilapitiya of Gampola and brother of late Gamini Pilapitiya, Dr. Thilak Pilapitiya, Dr. Buvenaka Pilapitiya and Damayanthi Pelpola.
The cortege leaves residence today December 1 at 3pm for cremation at the Kesbewa Cemetery.
---
Commemoration of Prof. Evan A. Hardy
A Thanksgiving Service was held on November 23 at the Cathedral of Christ the Living Saviour, Bauddhaloka Mawatha, Colombo 7, commemorating the 50th death anniversary of late Professor Evan A. Hardy, Canadian expert, Advisor to the FAO and the founder Director of Hardy Advanced Technological Institute, Ampara.
High Commissioner of Canada Shelley Whiting was the chief guest and Senior Minister P. Dayaratne and parliamentarian Daya Gamage were the guests of honour. Fr. Jayasiri Peiris, an alma mater of the Institute conducted the service.
---
Lanka Mahila Samithi, exhibition and sale
The Lanka Mahila Samithi will hold its annual exhibition and sale of handicrafts at the Lionel Wendt Gallery, Guildford Crescent, Colombo 7 on December 4 from 9.30 a.m. to 5.30 p.m.
A variety of attractive handicrafts produced by members of rural Mahila Samithis in the villages in 16 districts will be on display.
---
'Awarjana 2013' on Dec 22
'Awarjana-2013', a ceremony to pay obeisance to teachers and the annual get-together of the Commerce Graduates' Association of the University of Kelaniya (1977/1981 batches) will be held on December 22 at Kurulu Uyana, Buthgamuwa Road, Kalapaluwawa, Rajagiriya from 9 a.m. to 3.30 p.m.
The event is coordinated by Jayantha (0773802107), Ganepola (0718012589) and Lilani (0718005402).
---
Get-together of PPA of Telijjawila Central today
The annual get-together 2013 of Past Pupils' Association of Telijjawila Central College (Colombo branch) will be held at 'Water Villa' reception hall, Isuru Uyana, Borella Road, Pannipitiya, Depanama today from 9.00 a.m. - 3.00 p.m.
One of the life-members Wijesena Yapa's 'Hima Kunatuwa' will also be launched.
---
Annual Meet of Ahmadiyya Elders Association
Sri Lanka Ahmadiyya Elders' Association will hold its Annual Meet (Ijtima) today, at Darul Amman, Kandy Road, Pasyala, with the main events starting at 8.30 a.m.
Dr. Ifthikar Ahmad Ayaz OBE will be the chief guest.
---
ACMA foundation - laying ceremony on Dec 2
The foundation stone-laying ceremony for 36 classrooms and the issue of a stamp to mark 100 years of the All Ceylon Moors Association (ACMA) will be held at the Muslim Ladies College, Colombo on December 2 at 7.30 a.m.
Education Minister Bandula Gunawardena and Posts and Communication Minister Jeevan Kumaratunga will be the chief guests.
The event will be held under the patronage of the Principal Dr. Hajarjahan Munsoor and the President of ACMA, Prof. M. Fazli Nizar will preside.
---
Death of Baku Mahadeva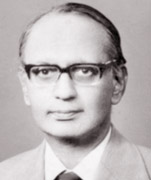 Baku Mahadeva, one of the oldest surviving members of the former Ceylon Civil Service passed away on Friday evening, at the age of 91. He had an illustrious career spanning four decades.
He served as Permanent Secretary, Ministry of Agriculture and Food, Secretary, Ministry of Public Administration and Home Affairs. He was also Secretary to the Treasury.
Mahadeva served as Chairman of the National Development Bank and the DFCC and was also a Director of the People's Bank. After retiring from the public service, he served as an International Civil Servant in Malaysia.
Mahadeva also served as chairman and director of several private sector companies, besides being Chairman of the Board of Trustees of the Sri Ponnambalavaneswara temple, Kochchikade and the Sri Arunachaleswara temple, Mutwal.