Winner: Obey road rules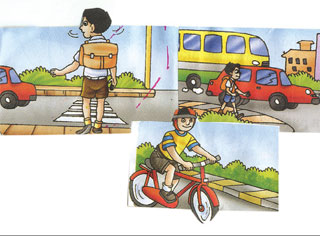 The number of accidents on our roads are increasing by the day. Most of the victims are children.
As school children we should know road rules and obey them. When we walk on the road we must walk on the right side.
Avoid walking more than two abreast. We should cross the road only where there is a pedestrian crossing.
Before we cross the road we should stop at the curb and look to the right and then to the left and look right again and then only cross.
We must not play on the roads. If we are travelling by bus we should not travel on the footboard which is dangerous. Before riding a bicycle make sure to check the brakes.
Drivers should know how to drive vehicles according to the speed limits.
They must not drive vehicles under the influence of liquor.
We should always obey road rules when we travel.
---
Winner: My grandmother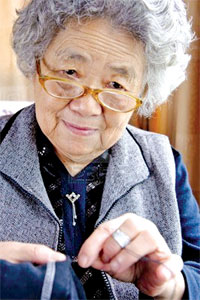 My grandmother's name is Thilaka Perera. She is very kind. She is very small and slim.
She helps me with my studies and brings me home from school. My grandmother has grey hair.
She reads books at night. When I was small my grandmother played and ate with me. I sleep in her bed.
She is 63 years old. She cooks very tasty food such as potatoes. She gives me gifts and even takes me to her friends' houses.
My sister and I go to the temple on every full moon Poya day. My grandmother loves me a lot. She worships the Buddha statue. She was born in Panadura.
When she was small she attended St. Anthony's Balika Vidyalaya, Panadura. She used to write beautiful, wonderful and creative essays. My grandmother has passed the GCE O/L and A/L examinations.
She can even write stories about what happened in the past. I wish my grandmother long life.
---
Winner: My school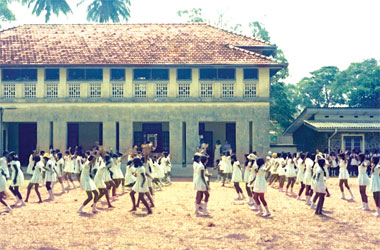 My school is Maddegedara Maha Vidyalaya. It is very beautiful and small.
The name of our school principal is Ishark. There are three teachers and 31 students.
There are many trees around my school. I love my school very much.
---
Winner: The scientist I admire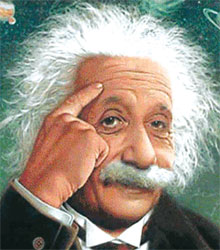 The greatest and most popular scientist of the 20th century was Sir Albert Einstein. I like him because of his rich talent.
Albert Einstein was born on March 14, 1879. This day is remarkable for Physics. He was the son of Hermann Einstein and Pauline Einstein.
Sir Albert Einstein grew up in a small town in Germany called Ulm. He had not started to speak at the usual age. He was a shy child. His parents were worried about him.
During his school days, he did not accept statements made by his teacher and he preferred the freedom of thought.
He stopped going to school and stayed at home, engaging in music. This changed his life and after growing older, he made many inventions and theories and people were surprised.
He was a great philosopher and his famous equation was E=MC2, which arose from this theory, and as a result the atom bomb was made. He found many things such as time, space, motion and gravity.
He had many ideas in Physics which made a bright future for the world. He received the Nobel Prize in Physics for his theory.
The world honoured Sir Albert Einstein for his knowledge and service done to humanity.
I admire this great scientist, because of his contribution to the world. I also like to be a great person like Sir Albert Einstein.
---
Winner: Importance of English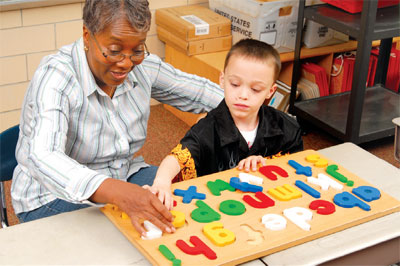 English is an international language. We learn English as a second language in our country. There are many countries where people do not use English. English is a compulsory subject in our country.
Learning English provides many opportunities. Sri Lankans need English to pursue their higher education because many books are written in English. Children who are fluent in English can find jobs easily. English is essential to learn computers. More work can be done, if we know English. We should know English to live in different parts of the country because different nationalities speak different languages.
It is sad to find that many children do not like to learn English because they think English is a difficult subject. Parents cannot teach English to their children because they themselves do not know English. In some schools there are no English teachers. Children who study in these schools cannot study English well.
We must learn English. We should read many English books. We should speak in English with our friends. English is an easy subject to learn.
---
My hobby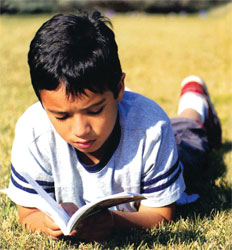 I enjoy reading books and magazines. It is my hobby. I read fairy tales, fables, folk tales and short stories.
Cinderella is a fascinating fairy tale. I love to read this story over and over again.
The Sleeping Beauty is another beautiful fairy tale. It tells us about a young beautiful princess. Fables tell us "funny stories" and teach us good lessons.
The Foolish Tortoise, the Mouse and the Lion, the Tortoise and the Hare, the Hungry Fox and the bunch of grapes are some fables.
Some stories are true stories. The Nightingale and the hawk teaches us many lessons.
I feel sad about the beautiful bird which was caught by the hawk.
---
My mother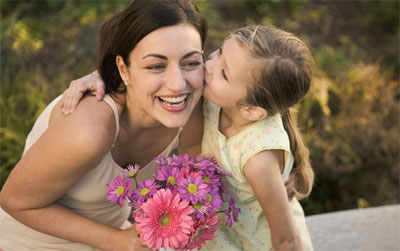 There are many people who I like, but there are only a few whom I love. Among those whom I love a lot is my mother. She is strong and a wonderful person.
She is a housewife. She cooks delicious food. During her leisure time she waters the plants. My mother helps me with my homework and studies. Whenever I am depressed she consoles me. When I am sick she looks after me. She encourages me whenever I am in difficulty.
My mother brings me lovely clothes and gifts. I can see how difficult it is to be a mother.
That is why I love my mother very much and try not to trouble her.
---
A child's dream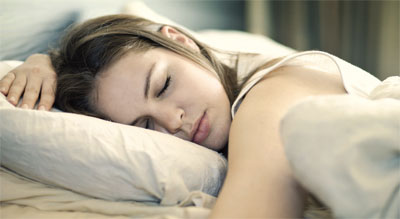 When I was asleep,
I was in a dream world,
Children were happy,
Bouncing on flowers.
Fruit of trees were lollipops
Flowers were jujubes,
Water of rivers was turned into chocolates,
The rain was full of toffees.
When the sun was rising,
And when the flowers are blooming,
I woke up from my beautiful dream,
And I knew, I was in the dream world of children.
---
The threewheeler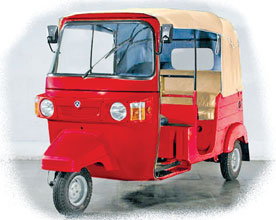 The threewheeler is a small vehicle. It can carry only about three passengers and the driver. We tell the driver where we want to go and then he takes us there.
The threewheeler can travel along narrow lanes and on the main road very fast. We can go to places near and far in it. You should go to the place where threewheelers are parked to get into one, or else we can keep the phone number of the driver and tell him where we wish to go. That is easier than going to the place where threewheelers are parked. I like to travel in a threewheeler a lot.