'CLSA's investment in CT Smith marks new beginning'
The CLSA Group of Hong Kong bought a 25 percent stake in CT Smith Holdings Ltd, with an investment of around US $ 2 million, to better sell Sri Lanka to frontier market investors, officials of the two companies said last week.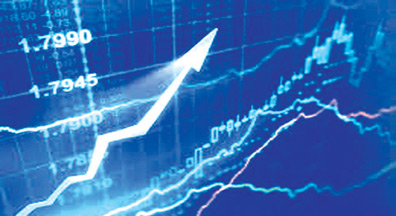 CLSA, Global Chief Operating Officer Donald Skinner said that after a 20-year partnership between the two companies, this investment marks the beginning of a new chapter in the development of CT Smith Holding as a client-centric brokerage, investment banking and asset management group with a strong reputation for integrity and independence in the Sri Lankan capital market.Chairman of CT Smith Holdings Cecilia Muttukumaru said, "Both groups are renowned for the quality and independence of their products and the partnership will assist CT Smith to expand its already strong relationship with foreign institutional investors and deliver an enhanced service offering to clients."
Skinner said that the joint venture will focus on investors from the US, UK and Hong Kong who want to get into frontier markets."Our clients are already investing in frontier markets in the Asia region such as Pakistan, Bangladesh and Vietnam. Sri Lanka is an easier market to enter," he said.
Consultant to CT Smith, Marianne Page said that in 2010 and 2011 there was a net foreign investment outflow but a net foreign inflow in 2013. During the early period of this year there has been a net foreign outflow.
Normally the stocks of blue chip companies and banking and insurance companies have high foreign demand and investors are increasingly interested in the consumer goods sector in Sri Lanka. CT Smith brought about 40 percent of the foreign investment in the stock market in 2013, she said.
CT Smith has a reputation for research of high standard and with the new partnership, CSLA will distribute CT Smith's economic and equity research. Skinner said that research is a key component of this deal. With the new investment CT Smith Holdings will change its name to CT CLSA Holdings Ltd. CT Smith Stockbrokers will be renamed CT CLSA Securities. CT Capital will go as CT CSLA Capital (Pvt) Ltd and Comtrust Asset Management (Pvt) Ltd, a unit trust management company, will operate under the same name.