Transport sector records 9.4% annual growth in 2013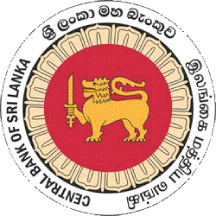 The transport sub sector registered a high growth momentum during 2013 by recording an annual growth of 9.4 percent compared to the six percent growth in 2012.
According to the Annual Report 2013 published by the Central Bank of Sri Lanka, the development of the country's transport infrastructure through road and railway network construction together with the improvement in the rolling stock of the public sector transport services had contributed largely to the significant expansion in the passenger transport and goods sub sectors.
Increased domestic mobility such as tourism and leisure contributed favourably towards the growth in the sub sector. Accordingly, passenger kilometres operated by the Sri Lanka Transport Board, Sri Lanka Railways and private bus operators expanded during 2013. Passenger kilometres of the two national carriers, SriLankan Airlines and Mihin Air had also increased by 4.7 percent in 2013.
The Bandaranaike International Airport with the newly opened Mattala Mahinda Rajapaksa International Airport expanded the service substantially by improving the number of aircraft and passenger movements by the two airports, the report said.
The passenger kilometres flown by domestic airlines reached 7.8 million, contributing to the value added by the transport sector.