Disaster preparedness:
Lanka makes significant progress
The Ministry of Disaster Management with the World Bank launched a Climate Resilience Program on Friday at the Disaster Management Conference at the BMICH, titled 'The Future we want – a Safer Sri Lanka'.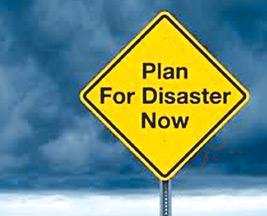 Since the catastrophic tsunami, Sri Lanka has achieved significant progress by strengthening preparedness to safeguard lives. There is a lot more to be done to reduce the economic and the social impact of disasters.
Given Sri Lanka's development trajectory and increasing incidents of natural events it is commendable that the Government is embarking on a fairly large program with essential investments in the disaster management sector, the World Bank said in a media release.
"Today we are embarking on a long-term engagement to analyse the root causes of disasters and will finance a wide range of measures to increase resilience to these adverse events," said World Bank Country Director for Sri Lanka and the Maldives, Francoise Clottes.
"The World Bank is pleased to be a part of this program and supports the Government to be better prepared to face external shocks that would impact on efforts to reduce poverty and promote shared prosperity in Sri Lanka," she said.
The landmark program looks at the climate risk in a holistic way and helps the government to implement short, medium and long-term measures to address the physical and fiscal aspects of disaster risk.
The program consists of the Climate Resilience Improvement Project worth US$ 110 million and a Development Policy Loan with a Catastrophe Deferred Draw Down Option (CATDDO) of US$ 102 million.
CATDDO is a new instrument which provides immediate liquidity to the government after a disaster and Sri Lanka is the first country in the South Asian region to use this facility.
In addition to the two projects, significant technical assistance is expected with the support of the Global Facility for Disaster Reduction and Recovery (GFDRR) in the areas of risk modeling and disaster risk financing and insurance.