Biz Briefs
China uncovers fake trades

China has uncovered $10 billion (£6.1 billion) worth of fake trades as part of a nationwide crackdown on companies. The currency regulator said 15 fraud cases had been handed over to the police for prosecution.
Companies sometimes falsify transactions to get money in and out of China.
"Fake trade deals can do severe harm to the overalleconomy," said Deputy Head of the State Administration of Foreign Exchange (SAFE),Wu Ruilin .
"They not only increase the pressure of hot money inflows,but also provide illegal channels for cross-border capital flows," he said. - BBC
---
EDB lead mission to Indonesia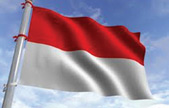 The Ceylon Chamber of Commerce and the Export Development Board of Sri Lanka are making arrangements to lead a business delegation to Indonesia, to explore, trade, investment and tourism opportunities in that country.
The Joint Business Promotion Mission to Indonesia will take place from October 7-11, which coincides with the Sri Lanka-Indonesia Joint Economic Commission meeting to be held in Jakarta.
The members of the delegation are also expected to attend the Sri Lanka-Indonesia Business Forum to be held on October 9, which will see a large number of Indonesian businessmen taking part.
---
SEC revises unit trust rules

The managing companies and trustees of unit trusts should maintain a minimum of fifty unit holders for each fund at all times, the Sri Lanka Security Exchange Commission (SEC) said in a media release.
This decision was taken at its 345th meeting recently. Accordingly, managing companies and trustees of unit trusts have been directed to obtain a minimum 50 unit holders during an Initial Public Offer (IPO) and where the said minimum number is not met to refund the money collected at the close of the IPO.
---
'GIC performs remarkable service'

The Government Information Centre (GIC) number, 1919 is popular and has come of age, said Telecommunication and Information Technology Minister Ranjith Siyambalapitiya at a media briefing organised by the ICT Agency at the Sri Lanka Telecom head office at Lotus Road, Colombo 1.
When anyone wants information about a service that has to be obtained from the public sector, automatically his or her mind goes to the 1919 digits.