Happy children's Day
Stop violence against children!
"The best way to make children good is to make them happy." - Oscar Wilde
Children's Day is celebrated on different days in many places around the world. International Children's Day is celebrated on June 1 while Universal Children's Day is on November 20. Sri Lanka celebrates Children's Day on October 1.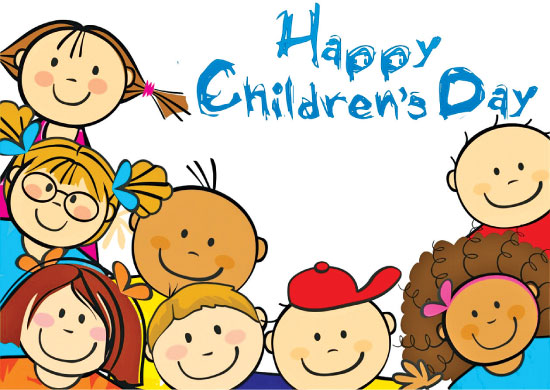 International Children's Day had its origin in Turkey in 1920 and later in the World Conference for the Well-being of Children in Geneva, Switzerland in 1925. The reason for selecting June 1 as International Children's Day is not clear. One theory is that the Chinese Consul-General in San Francisco (USA) gathered a number of Chinese orphans to celebrate the Dragon Boat Festival in 1925, which had fallen on June 1 that year, and also coincided with the conference in Geneva.
Children's Day was first celebrated worldwide in October 1953, under the sponsorship of the International Union for Child Welfare in Geneva.
The idea of a Universal Children's Day was adopted by the United Nations General Assembly in 1954 to protect children working long hours in dangerous circumstances and allow all children access to an education.
The event takes place on November 20 every year and was established to encourage all countries to institute a day, firstly to promote mutual exchange and understanding among children and secondly to initiate action to benefit and promote the welfare of the world's children. It was also chosen as the day to celebrate childhood.
November 20 is also the anniversary of the day the UN General Assembly adopted the Declaration of the Rights of the Child in 1959.The Convention on the Rights of the Child was then signed on the same day in 1989, which has since been ratified by 191 states.
Universal Children's Day is currently observed on November 20 in more than 100 countries. International Day for the Protection of Children, observed in many countries as Children's Day on June 1 since 1950, is said to have been set up by the Women's International Democratic Federation during its November 1949 congress in Paris.
Universal Children's Day this year with an event on November 21will focus on the theme "Stop violence against children!" According to UNICEF, every year millions of children around the world become victims of untold violence. Children in every country, every culture and at every social level face various forms of abuse, neglect, exploitation and violence.
The abuse takes place at home, in school, in institutions, at work, in the community, in armed conflict and natural disasters.
Much violence against children, such as corporal punishment and sexual abuse, remains legal and socially approved in many countries.
The violence children face takes many forms, such as exploitation and abuse, trafficking, physical and humiliating punishment, harmful traditional practices and recruitment into armed forces and groups.
Growing up with violence and abuse seriously affects a child's development, dignity, and physical and psychological integrity.
We can celebrate the Children's Day in Sri Lanka in many different ways. In schools parties and festivals can be organised.
Events such as games, competitions and festivals can be organised at home and in school and presents can be distributed to children to make them happy on this special day.