Winner: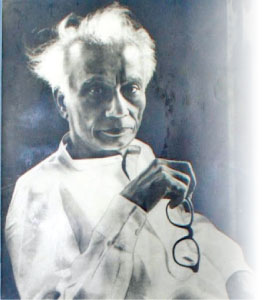 My favourite author
My favourite author is Martin Wickremasinghe. He was born in Koggala. His mother was Lianage Nonchihami and father was Don Bastian Wickremasinghe.
He studied at Bonawista Vidyalaya in Galle. Later he became a journalist and afterwards an author.
He wrote many novels and short stories such as Madol Doowa, the trilogy consisting of Gamperaliya, Kaliyugaya, Yuganthaya. Viragaya and Bavatharanaya are some of the best known novels. Bavatharanaya is a novel which inspired the lifetime of Prince Siddhartha Gauthama. He died in 1976.
---
Winner:
An autobiography of a school clock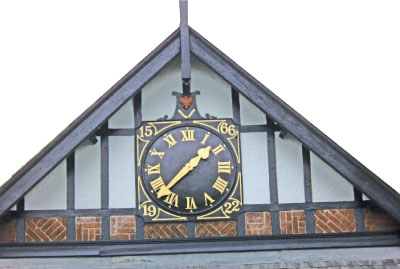 I am hung on the wall of a school office. I am not only ornamental but useful to everybody. I am sure you would like to hear about my life story.
My birth place is Switzerland. A watch dealer brought me to India and put me in his showcase. The headmaster of a high school bought me and took me to his office. My active life began as soon as I reached the school.
I always show the correct time. My master did not find any fault in me. He was quite pleased with my work. It was a pleasure for me to watch the pupils and teachers running at my call of duty.
In all my years of service, I have witnessed many happy and unhappy events in the school. I have never neglected my duty.
Now the time has come for me to retire. I am thankful to God who gave me a long life of 40 years. I am happy that I have done my duty. I have lived a long and useful life.
---
Winner:
A balanced diet
Do you know what a balanced diet is? A diet which contains adequate amounts of different components of food which required for the healthy functioning of our body is called a balanced diet.
It contains the main components such as carbohydrate, protein, fat, vitamin and mineral. Carbohydrate and fat give us energy. Proteins help us to grow the worn-out tissues in our body. We need vitamins and minerals to be free from diseases.
There are 13 types of vitamins and eight varieties of minerals. You get six main varieties of vitamins and three main types of minerals. Vitamins are A, B1, D, C, E and K. Iron, Zinc and Calcium are the minerals.
We need water to digest the food. Unhealthy food habits creates many health problems. They are obesity and malnutrition. Obesity is caused by eating too much of starchy, sugary and fatty foods. Insufficient intake of nutrients especially carbohydrates and proteins causes malnutrition.
We should eat food according to the food pyramid. Eat a balanced diet and enjoy a healthy life.
---
Winner: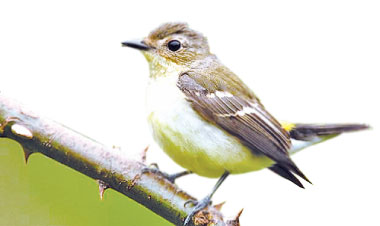 If I were a bird...
If I were a bird, I would enjoy the greatest freedom. I would fly to all the nice places which attract people. I would maintain a light body by obtaining the freshest fruits and grains. I would fly to the highest places that others cannot reach. I would meet friends all over the world. I would live in comfortable nests decorated by myself.
We are considered as the most innocent creatures in the animal world. Most of us are herbivorous and some are carnivorous or omnivorous. I face a lot of risks. For example, children hurt me with caterpults. Some collect my feathers as a hobby. I sing songs during my leisure time.
I wish to protect all my relatives and my family with great dedication.
---
Winner:
Saving the youth from drugs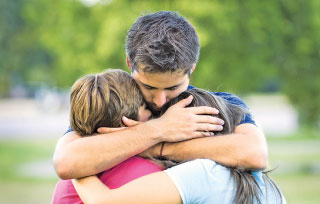 The future of a country depends on the younger generation. But, in the present society the drug menace has caught the youth. It has become a burning problem today.
According to latest reports the number of addicts is increasing daily. Most of the drug addicts are young. They move out of the shelter of their parents seeking new friends. Associating bad friends may be the reason for drug addiction.
Once a person gets addicted to drugs, it is not an easy task to get rid of it. He becomes lethargic and abrupt and has no idea about where he is and what he is doing. Drug addicts commit various crimes.
Many young people take drugs when they have problems. But, they do not realise their harmful effects.
Preventing youth from taking drugs is everyone's duty. The government should take necessary action against the drug dealers. Parents also must take care of their children.
---
The moonlight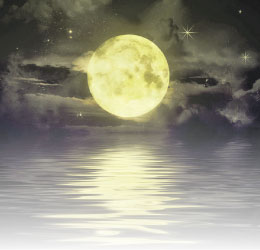 I got off the bus at a lonely bus station. It was a dark cold night. The whole place seemed gloomy to me. I felt very scared. I turned to the other side to find my way but I realised that I had got off at the wrong station. There were only a few buses. There were no people for help.
I thought of waiting till morning. I got in to a bus which was parked. Unexpectedly, I saw a man lying on the back seat. "Please go way," he shouted. "I'm telling this for your own good. In a few minutes I will be a werewolf. Then I would tear you into pieces. I can't help it," he said.
I told him that I could not understand what he said. I thought of moving away but then I was too late. The moonlight fell on him and he turned into a werewolf. I heard furious wolf growls. His claws cut deep into my flesh. I ran along the road hurrying my steps.
I ran till he was out of my sight. I stood on the crooked narrow road panting. Then someone grabbed my shoulders. I turned to see who it was. The werewolf had followed me!
---
How I spent my last vacation
I went to Kandy with my family during the last vacation. We saw beautiful sceneries on the way. We enjoyed this trip very much. We visited the Dalada Maligawa on the first day. We offered flowers and worshipped.
Dalada Maligawa is a sacred place. Many people visit and worship the Sacred Tooth Relic. We visited the Peradeniya Botanical
Gardens on the second day. There were many varieties of flowers. There was fresh air everywhere. We played football on the garden.
---
A friend in need is a friend indeed
Friendship is one of the most valuable gifts in life. We all like friends. Finding a good friend is not an easy task. We have to associate with good friends.
Good friends help us whenever we are in trouble. Good friends guide us in the right direction. A friend in need is a friend in need.
---
Ebola virus
Ebola is a serious disease for which no cure has been found. Ebola virus cannot be seen with our naked eyes. The virus is similar to AIDS. The symptoms of the disease are headache, muscle pain, throat pain, skin rash and chest pain. It can indirectly deactivate the liver and kidney.
The Ebola virus was discovered in Sudan and Zaire in 1976. Many people have died of Ebola. More than 1750 patients have been reported from Western Africa, Nigeria and Liberia. Some countries are taking steps to invent a vaccine to counteract the virus. However it will take some time.
---
Friendship
Friendship is a gift of God,
There is friendship all over the world,
It is a feeling,
That can be felt by everyone.
Friendship cannot be divided as,
Good or Bad,
Rich or poor,
Girl or boy.
The only thing which cannot be divided,
In this world is friendship,
Friendship really makes people live,
A true friendship will be forever.
Friendship is a like,
A golden coin,
Every living thing has an end,
But only a circle of friendship has no end.