Enjoy yourself by doing these activities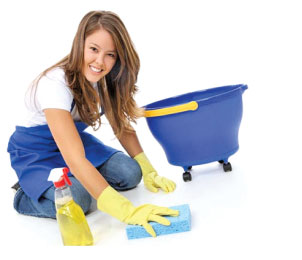 Yikes! Thunder and lightning mixed with the pitter-pattering of raindrops make for the perfect day inside. For most Americans, a sunny day is the only day to actively pursue an activity outside. Rainy days are similar to Mondays in that they usually consist of lethargy, unproductiveness, and an overall lack of motivation. But have no fear! Do not allow inclement weather to ruin your mood or willingness to stay active. Do you want to make the most out of your day inside? Then consider the following activities on your day of leisure. Here are some rainy day activities that may boost your morale, keep you busy, and improve your overall mood:
Room tidying competition
We love this one! This involves you setting a challenge for each child to see who can tidy their rooms in the fastest time. You can set a timer or simply count loudly until they have finished their tidying and the winner can choose what activity you do next.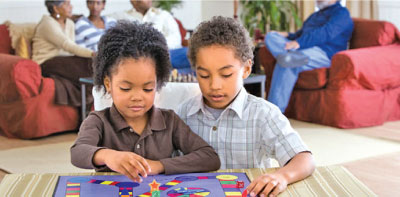 Genius
Ask the children to pick out their favourite books and cuddle up in their rooms for a big book fest. Most children adore a good book and if you have older children taking part you could ask them to take on some of the characters in their siblings books. Making reading fun will encourage a strong love of books - take a look at our pages on bookshelf must-haves and recommended books for children for inspiration.
Make a magazine
Dig out old magazines and help your child cut out their favourite adverts, images and features. They can mount them in a new magazine all of their own and use the images as a basis for creative stories, quizzes and fun activities. Another idea is to use different eye/face/hair/body cut outs and mix them up to create some comical looking collages.
Create a film
Let your children take charge of the video camera for an afternoon and create their own little film. Whether they star in it themselves or use their teddies/dollies/Lego men as characters - it's a great way to entice creative role-play and fill a few rainy hours at home.
Fashion design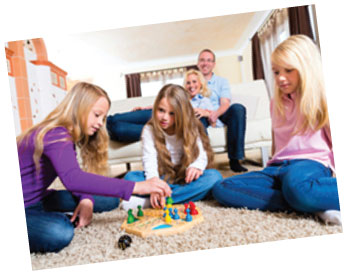 Girls love pretending to be fashion designers. Get out lots of paper, scissors, scraps of wool ribbon, material, tissue paper etc and a couple of models/ barbies and let them spend the afternoon designing clothes on the paper. Once they're happy with their sketches they can use the materials to make them into outfits for their dolls. A great way to add drama and excitement is by displaying their creations in a fashion show with music and a catwalk i.e. the kitchen table!
Friendship bracelets
A current favourite which is quite cheap (or entirely free if you have lots of embroidery thread loitering around) is making friendship bracelets. There has been quite a craze for them at schools recently and girls especially love the rewarding feeling they get from finishing one off.
Open a salon
Hair and beauty salons is a great role play opportunity for young children. Yes, you might end up looking like a cross between Coco the Clown and Tina Turner but if the children enjoy it, who cares?! All you need is a bag full of make up, some hair accessories and a mirror and the creative opportunities are endless...

Making and decorating green gram heads
Get some dried out egg shells and let your child use paints to create funny faces on the surface. Once the paint is dry, fill them with damp cotton wool and green gram seeds and watch their crazy hair start to grow! You can make the activity even more fun by growing your own and using any 'hair cuts' .
Shoebox scenes
Remember those charming little nativity scenes we used to make at home as children? Re-live the activity by encouraging the children to create their own shoe box scene. From miniature dolls houses, train stations and bird boxes to airports, swimming pools and zoos, there are stacks of ideas that will make great projects - all you need are some crafts materials, plasticine, paints and glue.
Spot the difference
Spot the difference is a great game for young children and will harness their concentration skills for a good hour or so. Either sketch out your own (obviously ensuring there are discreet differences between each sketch) or cut out printed 'spot the differences' from old magazines or newspapers.
Make music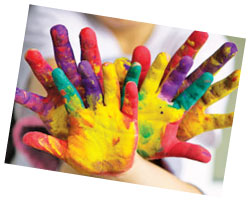 Dig out a variety of kitchen utensils, pots, pans and accessories and let them create their own little steel band. Pepper mills make great maracas or you could try putting pulses or dried pasta inside empty glass containers to see what different sounds can be made. The good thing about this activity is it requires little input on your part - simply lay everything out and let
them go for it!
Marble runs
Use old cereal boxes, loo rolls and empty containers to make a home-made marble run. Start by making a solid base and build up as high as you want to - glue and cellotape should be enough to hold the pieces in place and you can use sturdier cardboard on the base to ensure it holds the upper levels securely. This is a great activity for summer as you can add to it each day, creating new sections, slides and tubes as you go!
Dolly parachutes
Use old pieces of fabric and string to make dolly/teddy parachutes. Once they're stitched together stand all of the dollies together on the windowsill and launch them off! You can make it more fun by setting competitions for the most colourful parachute/dolly who stays in the air for longest.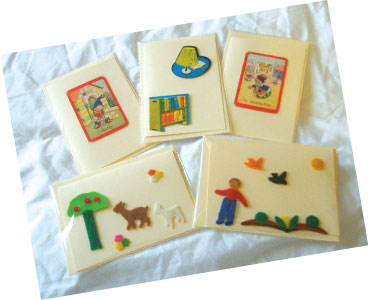 Margarine tub boats
Make margarine tub boats and see whose floats for the longest. You can do this in the sink, bath, pond or - if the weather is nice - take them down to the park for a sail on the lake. Card and old lolly sticks make great sails and if your little one is feeling creative let them paint and decorate them too.
Homemade snap cards
Use old catalogues and magazines to cut out pictures, glue them onto some hard-backed card and make snap cards. The images don't have to be identical as you can help your child recognise the comparisons by writing a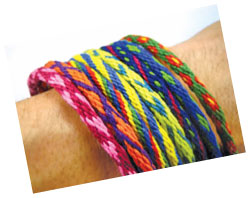 title on the bottom of each card - i.e. dog, man, lady, car, house etc. It's a great activity for reception aged children who are learning to read.
Moving hide 'n seek
If your little ones are bored of the traditional game, try 'moving' hide n seek where the hider tries to movefrom one hiding place to another without being spotted. It's a fun and challenging game and provides a perfect solution for rainy afternoons.
-Internet