Collective responsibility to combat child abuse
To ascertain who a 'child victim' is, it is necessary to look at section 286A of the Penal Code as amended. It defines the 'child' to mean a person under 18 years of age. Interestingly, Section 363 of the Penal Code [substituted section under Amendment Act, No.22 of 1995] read with aforesaid section 286a introduces a dichotomy or duality to child rape crime on the basis of burden of proof. Firstly, a man is said to commit rape who has sexual intercourse with a woman who is under 16 years of age with or without consent.
Secondly, where a woman is over 16 years and under 18 years, the man commits rape when he has sexual intercourse with her without her consent. Here the prosecution has to prove that the accused had sexual intercourse with the victim without her consent.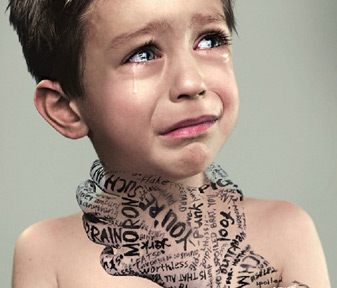 The burden is proof beyond reasonable doubt. Personally in the context of the high incidence of rape committed on the children of the second group I have my reservation about this artificial distinction which very often than not, inures to the benefit of the wrongdoer. It is simply a manifestation of blame the victim culture.
By now the readers must have been well acquainted with the impending danger posed by the child abuse crime threatening our nation rising from the ashes of the war against terrorism. Unless it is effectively contained child abuse crime is going to be an anathema that' will bring down all development work to naught'.
It is an issue of national relevance. It has become a threatening episode touching upon the very foundation of our civil society because of 'collective failures of political, police and law enforcement authorities, social care leadership and the community'.
They have become guilty bystanders by not taking effective steps to restrain and check the influx of this epidemic of child sex crime in recent time. It is a man made 'disease'. Ignoring it with a cynical sneer is to avoid a problem that is at your doorstep.
Rape
I quote here an utterance made by the Indian Prime Minister Narendra Modi in his Independence Day speech referring to one of the burning issues India is faced with namely, high incidence of rape. It is to the following effect 'Our heads hang in shame when we hear about such incidents..'. The Indian Premier pointed out that this category of crime is too vexed to be tackled with tough laws and severe punishments.
He emphasised the need for social mobilisation especially at family level. These observations hold good for Sri Lanka as well. Some of our High Court Judges told me that even though they imposed heavy sentences in terms of the law the number of new cases filed in their respective courts keeps on increasing.
To combat and eradicate the menace posed by the increasing trend in child rape crime it requires a collective action from all the stake holders namely, the State, the community, law enforcement authorities including the Police and the Attorney General's Department and the Judiciary. They can't shirk their responsibility. It is a shared responsibility. To achieve success all stake holders have to act in a frank and meaningful manner.
To achieve the objective of combating this challenge three pronged attack has to be planned namely, precautionary measures to prevent the occurrence of child abuse in future; measures that would give the public full assurance that the perpetrator irrespective of who he is will be apprehended and adequately punished and adequate measures to rehabilitate and look after the victim.
Role of the State
The State is expected to abide by the Constitution and the legal norms of good governance in relation to children. It has a binding obligation to protect and safeguard children from any form of sexual harassment, sexual abuse and other forms of violence both at home and outside.
Sri Lankan State has recognised that violence against children cannot be excused or justified on the ground of family privacy. Article 27[3] of the Constitution has recognised the importance of protecting and safeguarding the family unit as the basic unit of the society. It is compatible with the requirement of good parenting, an accepted norm prevailing in our society for generations.
It may not be inappropriate to reproduce an observation made by Barack Obama on receipt of a flow of letters to the receptive White House from children in the US soon after 20 children and six teachers were gunned down by a rampaging gunman in Connecticut, urging the US President to change gun laws.
He said, 'What we should be thinking is our responsibility to care for them and shield them from harm and give them and do everything that they are capable of doing and help them to build the country. That is our first task as a society. This is how we will be judged. And their voices should compel us to change.' He exemplifies what is meant by good governance.
It is of paramount importance that the children, the most vulnerable sector of society to be made aware of their legal rights, their inalienable right to the privacy of his body and limb including various dangers awaiting them. Parents and education authorities can get a vision from an observation made by Xiong Bingqi a deputy director of the Beijing based education think tank 21st Century Education Institute referring to child rape and grave sexual abuse in China.
To be continued