Anagarika Dharmapala, a spiritual odyssey
This is adapted from the oration presented by the writer at the public meeting at Buddhagaya Centre, India, to celebrate the 150th anniversary of the birth of Ven. Anagarika Dharmapala. The meeting took place on September 17 with the participation of Ven. K. Medhankara Thera, prelate in-charge of the Buddhagaya Centre, guest of honour R.K. Khandelwal, Commissioner, Magadha Division, India and the chief guest, M.R.K. Lenagala, Deputy High Commissioner, Sri Lanka High Commission, in India. Prasanna Jayasuriya, president Maha Bodhi Society, India, Chaired the session. Dr. Winston de Silva, Founder Saviya Development Foundation, Sri Lanka, sponsored the program.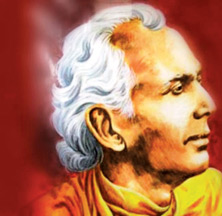 The key and crucial concept of this celebration is gratitude. This assembly takes place, under the overarching shadow of the universally-renowned Sacred Bodhi Tree.
The life-story of the Buddha forms part of the human cultural heritage of our day. His early youth was spent in an ambience of ultra royal luxury, provided by a fond father, who doted upon his crown - prince son. Instead of sleep-walking through the fabulous world, created for his distraction, the reflective young prince, launched upon a quest to unsnarl the quintessential truths of the recurrent cycle of human existence.
Leaving a life of lavish luxury, the ascetic prince took to the dreaded and forbidding wilderness, in his great renunciation.
Middle path
After six years of self-torture, he was fully convinced that the right way was the middle path.
His mind made up, ascetic Siddhartha, sat under the Bodhi Tree, totally resolved, that he will rise from this seat only after the attainment of Supreme Enlightenment, whatever may be the forces arrayed against him. Exactly in terms of his unshaken determination, ascetic Siddhartha rose from his seat, spiritually transformed into the Supremely Enlightened Buddha.
In his transcendental sense of gratitude, the Buddha kept on gazing at the Sacred Bodhi Tree, for a prolonged period of time.
This is where we return to the central theme of gratitude.
This enlightened gesture has, converted Buddhagaya into a universal symbol of gratitude. Where else in the whole of human history, can you find such a noble individual displaying his gratitude to an inanimate tree?
Gratitude
Anagarika Dharmapala, increased that sense of gratitude multi-fold. Through his excruciating suffering, he, once again turned over this holy site of Buddhagaya, as a sacred site to the whole of mankind.
He put an end to the brutal and inhuman cruelty, that had overwhelmed this supreme venue of compassion.
When we celebrate the 150th birth anniversary of Anagarika Dharmapala, we must become fully and totally aware, that he is a noble human being, who restored the fountain and origin of Buddhism, to the totality of the human community.
We can retrace the stages of the Anagarika's life, to take a proper perspective of his evolution, as an exceptionally influential modern missionary. To begin with, let us ask an intriguing question. Was he mysteriously inspired by some divine or a similar force! It occurs to me that it could very well be.
Dharmasoka
The greatest Buddhist missionary in the whole of history is Emperor Dharmasoka. Anagarika's name is Dharmapala.
Many are not aware that Emperor Dharmasoka had another name. It went this way, "Devanapiya Piyadasino Raja" (King Piyadasa beloved of gods).
Consider the second name of Anagarika. As a Bhikkhu he had the name "Devamitta". This too implies "Beloved of gods".
As Buddhists, we cannot help but wonder, whether these name-similarities, may imply that Dharmasoka's missionary urges, re-incarnated in Anagarika in some mysterious way.
Emperor Dharmasoka criss-crossed Buddhist India in a holy tour. The Emperor established edicts to identify the sites associated with the Buddha and Buddhism.
Anagarika was born into a Sri Lankan family, deeply entrenched in Sinhala and Buddhist cultural values. His ancestry is from a class of rural, aristocrats in the deep south. His father Don Carolis Hewavitarana migrated to Colombo to set himself up in business. (Incidentally, the migration of southerners to the city seeking a fortune is somewhat of a classic in the social tradition of low country Sinhala folk.)
Don Carolis, eventuality married the daughter of a Colombo businessman.
Alien ethos
Anagarika (born Don David Hewavitharana) was their first child. From early on an internal contradiction troubled this young person. At home the domestic environment was fervently Buddhistic.
But, the elitist institutions he was sent to for his formal education troubled him to the very depth of his little soul as they attempted to inculcate an alien ethos within him.
This disillusionment about the direction taken by some social forces that seemed propelled by a hidden motive to de-stabilise the perennial values of the traditional Sri Lankan community stirred him into a state of alarm.
It is quite apt at this stage to focus on a character-trait of the Anagarika, that some people considered to be fairly undisciplined. In his tours of the villages, riding his favourite cart, he displayed most of the time a proclivity to use harsh expressions when addressing the rural-folk.
To me there is a perfectly tenable explanation to this aspect of his behaviour. A parallel instance will perhaps make the situation clear.
You travel along with a companion. Suddenly you see that a venomous cobra is poised to sting your companion. In such a context you would never say, "My dear friend, could you please be a little careful. A poisonous snake is quite likely to strike you."
No reasonable person will resort to such verbal finesses in such an alarming context. The average man will scream: "You fool, get away quickly a serpent is about to kill you." Anagarika was fully aware of the danger towards which the masses were sliding fast. In such a moment of imminent danger, the would-be victim's attention must be grabbed quickly. That's why he used unsettling language to set off an alarm.
Celibacy
Early in life - at 20 - he took the vow of celibacy. Unburdened, with no worldly encumbrances to weigh him down he engrossed himself fully in his missionary life.
His stirring words at the Parliament of Religions in Chicago in 1893, ushered in the age of Buddhist missionary activism. Anagarika's profound commitment to truth and his spirited advocacy of the compassionate dispensation of the Buddha, earned him accolades and won the attention of many in the West towards the healing doctrine of the Buddha.
His adoration of his benefactress Elizabeth Forster, was a strange spin-off of his address at Chicago. She extended this inspired spiritual activist, her fullest cooperation and unstinted patronage. She was keen that he should utilise the funds to make his life better, while promoting the cause of endangered Buddhist establishments in the birth place of that universal faith.
Anagarika paid her a heart-felt tribute describing her as the "Queen of Righteousness." Anagarika Dharmapala's strenuous mission bore fruit. But he was not alive to witness the final redemption of his pledge and Buddhagaya been declared officially a Buddhist shrine.
We are all dedicated witnesses, to the holy path he opened to men and women of all faiths to visit and worship, Buddhagaya unhindered.
When we celebrate the 150th birth anniversary of Anagarika, India has turned out to be a destination par excellence, for multitudes of visitors from all parts of the world. While we make the 150th birth anniversary of Anagarika, I am surprised no end by yet another seeming miraculous development.
Incidentally, as great good fortune would have it, today is also the birthday of Narendra Modi, Prime Minister, India. The Anagarika was born in 1864. Today, Narendra Modi is 64.
That's not all. Narendra Modi, in his first official visit to Japan, spent quality time in Kyoto, the Buddhist spiritual city of Japan.
The two PMs, signed the Kyoto-Varanasi partnership agreement to strengthen exchanges and cooperation in the fields of culture, arts, academics, heritage, conservation and city modernisation.
The news said: "Kyoto, is a world class heritage city of the kind Prime Minister Modi wants to replicate in Varanasi." Isn't it miraculous, that the Indian PM, born on the same day as the Anagarika, emphasising the development of Benares - a supreme centre of Buddhist spirituality?
We may or may not believe in miracles. But couldn't it very well be that PM Modi, a devout Hindu is an incarnation of the Anagarika, who wished to be born in India even 25 times, if needed?
Besides, Benares - (Saranath) was a centre that the Anagarika lavished so much attention on.