'Safeguards vital to prevent environmental damage'
Manila, Philippines: Effective safeguards to minimise damage that development projects can cause to communities and the environment are needed more than ever as new sources of international financing for infrastructure become available to emerging economies, said Independent Evaluation at the Asian Development Bank (ADB).
Independent Evaluation's just-released review of ADB's safeguards policy underscored the importance of social and environmental care in operations, and increasing the commitment and ability of client countries to apply these shields in development projects.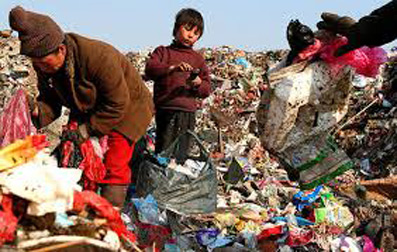 The findings feed into an ongoing debate in the international financing community on the adequacy of safeguards. This comes amid the entry of two new lenders for development; the People's Republic of China-led Asian Infrastructure Investment Bank, launched on October 24, and the New Development Bank set up by the BRICS countries of Brazil, Russia, India, People's Republic of China, and South Africa.
Meanwhile, a potentially path-changing review of safeguard policies is underway at the Washington-based World Bank Group, which is considering a more flexible approach to its safeguards policy. Both developments could dilute the strength of social and environmental protections.
"Safeguards are vital for redressing the collateral damage that can be caused by development projects, especially large-scale ones such as dams and roads," said Director General of Independent Evaluation at ADB, Vinod Thomas.
"Yet safeguards are often inadequately implemented by Governments and businesses, even as it makes economic sense to minimise spill-over damages. At its core, this is an issue of better governance, which development banks can help address," he said.
Infrastructure is a highly visible area because it can affect air and water quality, forests and biodiversity, resettlement and the rights of indigenous people.
Special measures agreed with Governments in loan-funded projects — for instance, resettlement plans — can redress such fallout, as in the People's Republic of China's Xiaolangdi Dam on the Yellow River, which involved resettling some 180,000 people.
Safeguards are also essential in development areas which often do not register on the radar screen, such as occupational safety in interventions to strengthen the small business sector and businesses funded by microfinance.
ADB's 2010 safeguards policy introduced new needs in its operations for biodiversity conservation, greenhouse gas emissions, and livelihood improvements when projects cause people to be resettled. The evaluation endorses this reformed framework for safeguards.
At the same time, as found in evaluations elsewhere, implementation and supervision of projects have serious gaps and need to improve. Independent Evaluation's review calls for improvements in three specific areas. First, there needs to be greater attention to the implementation and supervision of not only high risk projects, but also those posing lesser albeit still substantial risks to communities and the environment.