'FTA with China will strengthen economic relations
Verité Research, a research and strategy firm and the Exporters' Association of Sri Lanka (EASL) of the Ceylon Chamber of Commerce (CCC) have organised a seminar 'Doing Business with China: FTA and Beyond' on November 26 at the Taj Samudra, Colombo, from 2.00 to 5.30 pm.
The seminar will help explore opportunities and challenges for Sri Lankan businesses as they try to navigate the forthcoming Free Trade Agreement (FTA) and do business with China.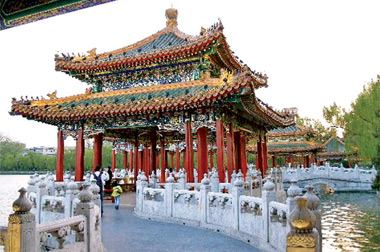 The event is timely, given the increasingly important role China is playing in the Sri Lankan economy. China's significance as a lender, investor, trading partner and a source of tourists is gaining momentum and the proposed FTA will further strengthen the economic relationship between the two countries, a CCC official said.
Verité Research will share their analysis on what shapes Sino-Lanka economic ties and potential gains and losses for businesses.
Trade expert and Head of Economic Research at Verité Research, Subhashini Abeysinghe, will make the keynote presentation. In addition to the FTA, Abeysinghe is due to talk about overall bilateral economic ties and draw comparisons to China's engagements with other emerging economies in the world. She is also expected to draw comparisons between Sri Lanka's engagements with India, the other leading economy in the region, and unravel the similarities and the differences of engaging with India and China.
Since the signing of the rubber-rice pact between the two countries in 1952, Sri Lanka has had a lasting bilateral relationship with China. However, much of the past decade in particular has seen bilateral relations between Sri Lanka and China strengthen steadily and at present, the relationship is at its highest point yet.
The visit of Chinese President Xi Jinpin to Sri Lanka in September reignited public interest in the Sino-Lanka relationship and the possibility of a bilateral Free Trade Agreement (FTA). China, with an economy of US$9.2 trillion, is the second largest economy in the world. It is also the largest exporter and the second largest importer in the world.
Forging closer economic ties with an economy of this magnitude provides many opportunities and poses many challenges for the Sri Lankan business community.
Understanding the dynamics of this evolving relationship is critical for businesses to exploit the opportunities and face the challenges and the seminar will be useful for senior decision-makers of businesses hoping to engage with China.
In addition to Abeysinghe's presentation, the seminar will feature other Sri Lankan economists. Among them is Executive Director of Verité Research, Dr. Nishan de Mel, who will chair a panel discussion that includes Senior Economist at Hayleys Limited Deshal de Mel and Research Economist at the Institute of Policy Studies, Anushka Wijesinha. Chairman of the Apparel Exporters' Association Yohan Lawrence, and the former Secretary General of the Tea Exporters' Association, Niraj de Mel will provide industry perspectives.