Golf Club breaks Guinness World Record
A Texas man has broken the Guinness World Record for the longest usable golf club.Michael Furrh broke the record by hitting a ball 57.6 metres in the air with a driver measuring over 20 feet (6 metres) long. The record was broken at Rolling Hills Country Club in Arlington, Texas, on November 3. The previous record was set by Ashrite Furman with his 18 foot, 5-inch club.
Internet











---
The biggest splash!
A nine-year-old girl, Charlie Sleight, has been crowned the world champion of puddle-jumping!Charlie competed against 400 people in the bizarre annual event in England. Winning the competition the day before her 10th birthday, Charlie says it was the best birthday present ever.The competitors are judged on their enthusiasm along with the height of their jump, the distance of the splash and 'stickability' (the amount of mud that the competitor is covered in after their jump.)
The event is designed to encourage children and adults to get out and have fun in the fresh air, held at Wicksteed Park which was founded by Charles Wicksteed to inspire play as part of family health and well-being. Competitors of all ages are encouraged to jump in and make their biggest splash!
-Internet








---
Why are whales so big?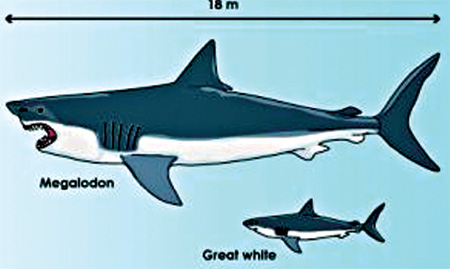 Scientists believe they have discovered the answer to the question; Why are whales so big? Researchers think the biggest ever shark known to science – the 14-18m-long predator, called Megalodon, died out over 2.6 million years ago.The Megalodon looked like a super-sized Great White and was probably the size of a large truck.Scientists think it could bite down with a force of between 10.8 to 18.2 tonnes with teeth as large as 17 cm.
The 50 tonne shark fed on smaller marine mammals such as small 'baleen whales.' That was when the small baleen whales began to grow to their current huge sizes as they were no longer being preyed upon.This is why the whale is so big. Because it has been allowed to grow as it is no longer being eaten by the Megalodon.This group now includes the biggest animal alive today – the blue whale. It's proper name is Balaenoptera musculus, and grows to more than 30m long.
-Internet


---
Halloween at the White House
Some trick or treaters received their Halloween candy from a house which is usually off limits – that's right, the White House!President Barack Obama and First Lady Michelle Obama invited over 4,500 local children to celebrate the holiday where they received treats including cookies and jelly beans.
Children of military families were also invited to the celebration – the President and his wife known to be great supporters of US soldiers and their families.
The White House was specially decorated for Halloween, although meeting the President and being watched by the many guards was scary enough for anyone!
-Internet