Fantasia-Incs presents NYE 2014 at Waters Edge:
An experience, of a lifetime
2014 has already come to an end. Most of you must be planning your new year's eve celebrations. On New Year's Eve, Colombo comes alive with celebrations, fireworks and parties full of shouts of 'Happy New Year!' ringing through the streets of Colombo.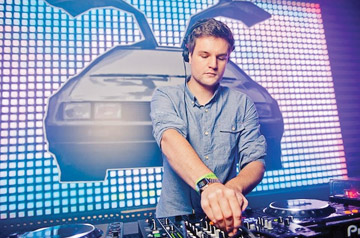 It'll always be good if we all can get together with our loved ones and wave goodbye to 2014 and welcome 2015 with open arms. Whatever you fancy ,be sure to book ahead or secure a table for a memorable New Year's Eve dinner in Colombo.
If you want to book something special and go with the best offers in Colombo, NYE 2014 at Waters Edge would be the best place to be.
Fantasia-Inc is presenting the NYE 2014 at Waters Edge. The Sunday Observer spoke to Director PR & Media Communications of Fantasia-Inc, Mahal Wijethunga about the upcoming event.
Excerpts:
Q: Tell us the role that Fatasia-Inc plays in the entertainment industry in Sri Lanka?
A: Fantasia-Inc was created with one thing in mind, that is to be the ultimate source of entertainment in the island. We want to create an atmosphere of happiness, where we celebrate art, love, and l.
All our productions were made with that in mind. We strive to bring the perfect mix of local and foreign artistes, accompanied by stage, lighting and decorations of international standards. So that our audience feel fantastic throughout the event and above all else have an experience, of a lifetime.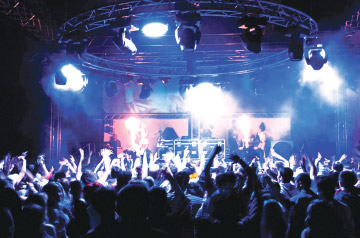 Our target is to create events which are of international standards. When designing our events we want to ensure that we embrace the modern international trends and infuse them with our local culture, and produce a product which is unique even on an international scale. In short Fantasia-Inc will be The Ultimate Source of Entertainment in Sri Lanka.
Q: Talk about the upcoming NYE 2014 at Waters Edge
A: We are so happy to present our third installment, NYE 2014 - Celebrate Art, Love and Life. NYE 2014 is scheduled to be held on the 31st of December at Waters Edge Colombo from 8pm to 8am. The event is designed to be one which is different and unique, in comparison to other events organised especially in Colombo. We are together with Media WIZE will put together Sri Lanka's biggest event production for a New Years Eve themed event.
Our target is to provide an unique experience to our audience. Generally all events organised during this season is made in a stereotypical pattern, which will serve dinner and breakfast along side live performances by bands or Dj's. We want to step aside from this status quo and organise events which are of international standards, and embrace the growing EDM culture of the world.
Q: What are the special elements of the event?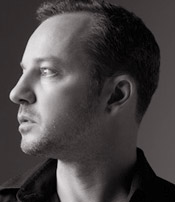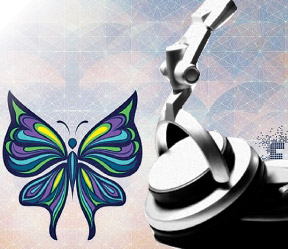 A: Talk about the stage structure of the event it is usually associated with industrial giants such as Electric Daisy Carnival (USA, UK), Tomorrow-Land (Belgium) and Gods Kitchen (UK). The overall event is designed and created to spread all across the Waters Edge Colombo. The main stage will be strategically placed by team of experts to maximise viewing pleasure for both General Admission and VIP.
In addition to that all visual artworks, decorations and special effects will be designed by a team of professional artists to keep the audience in a cheer and joy mood. Using state of the art 3D Video Mapping, programmed light effects and stage decoration and lighting we will collaborate the main features in three of the main international festivals in world.
Q: Who are the headliners of the event and what is the musical lineup of the event and music genres?
A: The world famous DJ Grum from UK and Max Graham from Canada are our two main artistes who are going to perform at the event. These foreign artistes are specifically picked by our team of experts because of the genre they play and of the total fans they have reached in a specific time frame. Talking about the music genre that they play is both popular internationally and locally are for Progressive, Progressive/Trance trends. We believe such a genre is ideal for a 31st night themed event.
Along with this international line up, six of Sri Lanka's best Dj's will be performing at the event. This event will also go down in history as the first event in Sri Lanka, which is tailor made to an international music genre .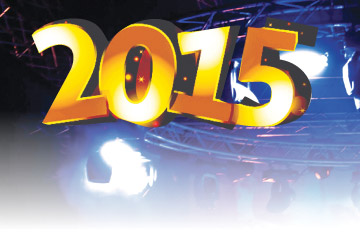 This is bound to give the audience the feeling of music enrichment of a life time as it is, extremely popular internationally and locally.
Q: What are the other entertainment items that NYE 2014 incorporate with?
To give the party it's flavour, we have utilised the most advanced video mapping technology in Sri Lanka, stretching to international standards. Also no 31st night will be complete without a fireworks display. Thus, we have organised an exotic fireworks display which is second to none.
Apart from this, there will be 4 professional dancers from Infinity Rock Entertainment (UK), specially choreographed, to perform live on stage. Fantasia-Inc, introduce TVG for the First time in Sri Lanka. It is an unique crowd interactive system built by Fantasia-Inc to keep the audience in level and sync with the agenda of the event, which is designed to deliver that unique experience.
A concept incorporated in all our events, a free gift to all ticket holders as a token of appreciation.
Generally for events held on the 31st, tickets are priced at the higher end and the minimum would cost Ten Thousand Rupees.
With this in mind Fantasia-Inc, have decided to price our tickets at Five Thousand Rupees (with out Breakfast) and Seven Thousand Rupees for (Breakfast Inculded) General Admission and Ten Thousand Rupees for VIP (Breakfast included). We are confident that our ticket prices are very attractive and will result in a sold out event.