'Insurance sector must draw lessons from other sectors'
The Singapore government, industry, academia, and labour have pooled resources to create a human capital leadership institute that provides knowledge about talent and leadership to the region.
The insurance sector must draw lessons from other sectors, former Chairman, Commercial Bank of Ceylon, Dinesh Weerakkody told the the International Insurance Congress organised by the Sri Lanka Insurance Institute recently.
Speaking on how Sri Lanka can promote itself as a global service hub, he said the country would need to double the number of skilled staff from the present level by 2016 to meet the growth targets set for the industry.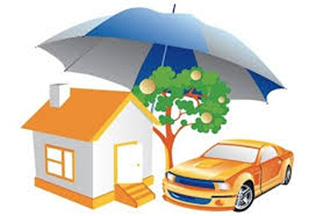 New employees have to be trained, he said, further investment would also have to be made to expand the capacity of the training infrastructure.
The industry, therefore, needs to develop a new employment value proposition to attract young people to join the industry, like what the garment industry did in the 1990s and also to attract education providers through private-public partnerships to invest in training to deliver the skilled manpower the industry needs by 2016 and beyond.
He said that today, organisations compete not by having only financial, strategy and operational abilities, but by building competitive abilities.
These abilities come from talent, leadership and culture. Business leaders are ultimately responsible for managing the abilities.
As Sri Lanka hopes to create a knowledge hub to attract and retain the best and the brightest talent and to attract FDI, the country needs to rethink its positioning.
A country, he said, can win in the global FDI marketplace by having focus or an uniqueness, like a company in the consumer marketplace. For example, Ireland focuses on manufacturing operations, Dubai on tourism and financial services, Switzerland on pharmaceuticals and Singapore on human capital insight.
"Therefore, we need to work towards creating that uniqueness," Weerakkody said.
He said that only five percent of the country's to jobs are held by women. "Therefore, we need to ensure that the talent pipeline is filled with competent women."
This increases the pool of women and ultimately should increase the number of women being qualified and available for key jobs.
"This may take some time, but it will ensure that 50 percent of our workforce is engaged productively and inclusively," Weerakkody said.