CEAT campaigns against drunken driving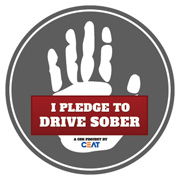 Tyre brand CEAT is harnessing the power of social media this festive season to campaign against 'driving under the influence of liquor'.
A link that went live on CEAT's facebook page and the company's website recently enables visitors to make an online pledge to drive sober via facebook or twitter, and have the Pledge Icon placed on their personal facebook pages, as evidence that they have taken the pledge.
Visitors will need little convincing as the facebook page dedicated by CEAT for the Pledge to Drive Sober campaign contains visual elements and the frightening statistics that drunken driving and negligence claim 2,000 lives a year, to emphasise the dangers of drunk driving.