Cheap oil can benefit Asia - ADB Report
Manila, Philippines: The growth outlook for developing Asia remains steady, even though momentum slowed in the second half of 2014, but the declining oil prices represent a golden opportunity for many beneficial reforms, the Asian Development Bank (ADB) said in a new report.
In a supplement to its Asian Development Outlook 2014 Update, ADB forecasts gross domestic product (GDP) growth for the region of 6.1% in 2014, down from 6.2% expected in September, and 6.2% in 2015, down from 6.4%.
Developing Asia, comprising the 45 ADB developing member countries, grew 6.1% in 2013. Growth projections for Central Asia, East Asia and Southeast Asia have been revised downward. There is no change for South Asia.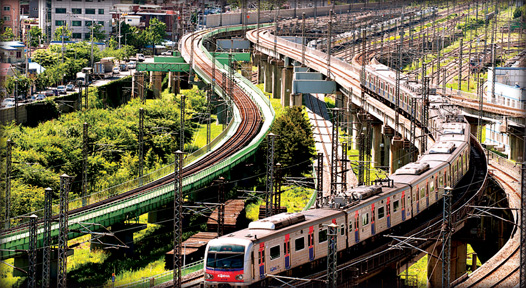 The Pacific region's growth outlook has been adjusted upward.
"While growth in the first three quarters of this year were somewhat softer than we had expected," said ADB Chief Economist Shang-Jin Wei.
"Declining oil prices may mean an upside surprise in 2015 as most economies are oil importers," he said.
Recovery in the major industrial economies of the United States (US), euro area, and Japan has been revised down slightly since the update, as weak third quarter performance in Japan overshadows unexpected strength in the US.
GDP growth in the advanced economies is now forecast to average 1.4% in 2014, down from 1.5% forecast in the Update, before picking up to 2.1% in 2015.
The growth moderation in the People's Republic of China (PRC) was seen extending into the fourth quarter due to a continued real estate market correction and its spillover to the related sectors such as construction.
The PRC growth forecast has been revised downward to 7.4% in 2014 from 7.5% in the update, and to 7.2% from 7.4% for 2015.
India is on track to reach the update growth forecast of 5.5% in FY2014 (ending 31 March 2015) after expanding by 5.7% in the first quarter and 5.3% in the second quarter.
By eliminating diesel fuel subsidies, the government has demonstrated its willingness to tackle contentious reforms, but it must extend its efforts to reach the forecast 6.3% growth in FY2015.
Somewhat stronger-than-expected performance in the Maldives and Sri Lanka in 2014 has been balanced by softness in Afghanistan and Bhutan.
Strong domestic demand, supported by healthy remittance inflows, may lead to an upside surprise in Bangladesh in fiscal year (FY) 2015 (ending June 30, 2015).
Growth in several large Southeast Asian economies has been softer than anticipated in the first nine months of 2014, with slight reductions to the projections for Indonesia, Philippines, Singapore and Thailand.
GDP in the sub-region is expected to expand by 4.4% in 2014, down from 4.6% forecast in the update, and 5.1% in 2015, down from 5.3%.
The slowdown in the Russian Federation is weighing on growth in Kazakhstan and other Central Asian economies. Reduced remittance flows and muted external demand are undermining growth in Armenia, the Kyrgyz Republic and Uzbekistan.
The aggregate growth projections for Central Asia are revised down to 5.1% from 5.6% for 2014 and to 5.4% from 5.9% for 2015. The Pacific economies are expected to accelerate to 13.4% growth in 2015, led by a burst of output in Papua New Guinea as it enters its first full year of liquefied natural gas exports.
The sub-region is forecast to grow 5.4% in 2014, modestly higher than expected in the update as prospects have improved in some economies including Fiji, Solomon Islands and Palau.
With oil and commodity prices falling, most developing Asian economies have revised their inflation forecasts downward.
The forecast for the region has been lowered to 3.2% in 2014 and 3.5% in 2015, from the update's 3.4% and 3.7%.