Biz Briefs
Singer debentures oversubscribed

Singer PLC's issue of 10 million listed, rated, senior, unsecured, redeemable debenture was oversubscribed, the company said in a Stock Exchange filling.
Singer issued the debenture at an issue price of Rs. 100 each with an option to issue a further five million of the debentures in the event of oversubscription.
The company said it has received applications of an aggregated value of over Rs. 1.5 billion and accordingly the initial issue has been oversubscribed.
The subscription closed on December 17 and the basis of allotment will be notified to the Colombo Stock Exchange in due course, company sources said.
---
CASL introduces code of ethics

The Institute of Chartered Accountants of Sri Lanka (CASL) recently launched the 2014 edition of the Code of Ethics for Professional Accountants in its continuing efforts to ensure that Chartered Accountants complied with the highest standards of professional ethics.
The revised publication was developed considering the relevant developments to ethical practices worldwide and emerging matters specific to Sri Lanka.
Dr. Harsha Cabral, PC, commended Chartered Accountants for being one of the few professionals who understood the importance of ethics, while also congratulating CASL for ensuring that its professionals maintained standards while in practice.
"This is one profession in particular which maintains discipline, and you have to be congratulated for this. Most other professions don't even have a document like this to look at," he said.
---
Siyapatha Finance debentures oversubscribed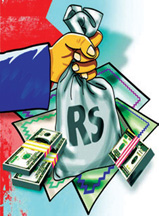 The listed debenture issue of Siyapatha Finance Limited was oversubscribed on Thursday, the opening day, according to financial market sources.
The company issued 5,000,000 rated, unsecured, subordinated, redeemable debentures at a face value of Rs.100 each with a green shoe option to issue up to 5,000,000 of the said debenture, totalling Rs. 1 billion.
The five-year debentures were rated A- (lka) by Fitch Ratings Lanka Limited.
NDB Investment Bank acted as the financial advisers and managers to the issue.
---
Fed delays parts of Volcker rule until 2017
The US Federal Reserve has given Wall Street banks even more time to comply with parts of the Volcker Rule, a key provision of the 2010 Dodd-Frank financial reform bill.
The rule prevents federally-insured banks from using their money when investing in certain risky assets.
The Fed had already informed that banks would have until 2017 to deal with one type of trading product.
It will now grant an extension to other types of funds.
Initially, the Fed had said banks would have until July 21, 2017 to stop trading in collateralised loan obligations, which essentially move the risk of investments in loans off their balance sheet.
---