5G up in the air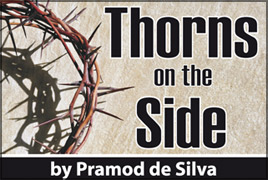 You might still be awe of that brand new 4G LTE (Long Term Evolution) smartphone you purchased just last week. That is good news. But the bad news is that a new technology called 5G is already on its way. It will take another six years to reach full deployment, but tech companies around the world are scrambling to develop the technology and arrive at common standards. It will eventually be possible to run a wireless data connection at an astounding 800Gbps - that's 100 times faster than current 5G testing.
The fifth generation of mobile networks (hence 5G) promises to be very exciting. (The first mobile networks appeared in the 1980s, GSM followed in the 1990s, 3G arrived at the turn of the century, and LTE began rolling out in 2010). Scientists are more excited about 5G because it will be different - very different.
Quite apart from super fast mobile phones, 5G could lead to properly connected smart cities, remote surgery, driverless cars and the "Internet of Things" where all home appliances (microwaves, washing machines, refrigerators, airconditoners etc) can 'talk' to each other. The 5G network will be fast enough to deliver ultra-detailed 3D maps to driverless cars.
The fast, two-way connection will also enable technologies such as fridges which connect to the internet and order shopping by themselves - using internal scanners to work out how many cartons of milk are in stock, then ordering when needed. Companies including China's Huawei are already talking about using 5G to let driverless cars communicate with each other and the infrastructure they pass.
The new network might be so fast it can download 800 films per second, according to University of Surrey researchers. 'Latency' - that annoying 'lag' when you wait for a network to respond - will drop to 1/1,000th of a second, imperceptible to humans. Telecom manufacturer Ericsson predicts that 5G's latency will be around one millisecond - unperceivable to a human and about 50 times faster than 4G. London Mayor Boris Johnson has announced that 5G will be in most of Europe by 2020. Coincidentally, by 2020 there may be 100 billion devices online - most of them demanding high-speed data services such as video and advanced gaming. Here in Sri Lanka, where 4G is already well established, we will be able to see more innovative uses of 5G.
Demand
Researchers predict that the demand for mobile data may be 100 times bigger within the next decade - and that the key to 5G will be a network that judges what users need, and provides it using any available resources from mobile masts to Wi-Fi hotspots. This 5G technology will be all about the "harmonization of the radio spectrum". To pave the way for 5G the International Telecommunications Union is comprehensively restructuring the parts of the radio network used to transmit data, while allowing pre-existing communications, including 4G and 3G, to continue functioning.
Devices will be able to choose dynamically between which of three still-to-be-determined bandwidths they use to avoid any of frequencies from becoming overloaded. The aim is for the first of the frequency bands to come into use around the year 2020, with the other two to follow soon after.
In South Korea, which spearheaded work on 4G, Samsung hopes to launch a temporary trial 5G network in time for 2018's Winter Olympic Games. South Korea is "leading the issue", claims Lee Sang-kug, deputy director of ICT policy at Seoul's future planning ministry. This year the ministry announced plans to invest an initial $1.5bn in developing 5G mobile standards, with a goal of trialling the technology by 2017 and a commercial rollout by 2020.
The EU and South Korea have signed a deal to work together on 5G development, while both have promised €700m and $1.5bn respectively in funding for local 5G projects. In the UK, £70m of funding is going to build a 5G research facility, known as the 5G Innovation Centre (5GIC).
It is heartening to note that leading telecom and technology companies are cooperating to deliver 5G and establish global standards. And that in turn paves the way for potential new technologies which we have not even imagined yet. It will be mostly about fast data though, because your 3G or 4G phone is more than adequate for voice calls over the normal phone network or through VOIP services such as Skype and Viber.
Speed
But the question remains whether we need all this speed. In fact, 4G or even 3G is adequate for most people to browse the web and use their apps on smartphones and tablets. No one is going to download 800 films during the morning commute, even if that was possible. However, if such features are enabled by default in electronic devices, consumers will have no choice. But it will take several years for the technology to become affordable for the majority of people.
It is only now that relatively affordable 4G handsets and other devices are appearing in the market, around four years after 4G was introduced. Judging by the same timescale, it will be around 2025-2026 when 5G devices will go mainstream.
In any case, we still cannot predict what kind of connected devices will be invented or available by that time. Figuring out what uses 5G will be put to is the equivalent of trying to predict the rise of the iPhone five years before it launched. No one foresaw the arrival of the iPhone and other smartphones or how the market would change in response to these gadgets.
We are facing the same situation again: trying and imagine how the mobile world will look 10 years from now and design a standard to fit it.
There are those who say that 5G is not even needed, if the problems with the present 3G and 4G networks cannot be solved. Moreover, many phone networks have not recovered their investments in 4G as consumers stick to 3G usage and devices, which is good enough for most purposes. However, there is a possibility that these spectrums could be phased out eventually, leading to the widespread use of 5G. Technology will triumph at the end of the day and we will have to live with yet another cellular standard - albeit a superfast one.