Lack of proper drainage system leads to many diseases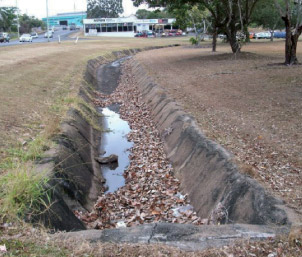 Dengue and water borne diseases such as dysentery and stomachaches are prevalent at present in Katargama due to the heavy rainfall experienced these days in Kataragama and lack of proper drainage system.
Specially Kavantissa Mawatha, Dhammarakkitha Mawatha and roads around the police station are inundated making them breeding places for carriers for Dengue and other water borne diseases.
The mostly risky places are Dhammarakkitha Mawatha and Kavantissa Mawatha close to Detagamuwa tank that is inundated not only with rain water but also from the water spilled by the tank. The main reason for this situation is the lack of side gutter system to divert inundated water to Menik ganga.
Although residents made several requests from the authorities like Kataragama Pradeshiya Saba, Kataragama R.D.A. they say due to the lack of funds a gutter system is impossible.
The residents now call upon the Minister to attend to this urgent need.