Nine banks connect to LankaPay network
LankaPay, the national payment network operator, connected Standard Charted Bank and Nations Trust Bank (NTB) recently to its growing network of ATMs taking the total to over 2,500 ATMs. It processed over 10 million transactions to the value of over Rs. 30 billion during 2014.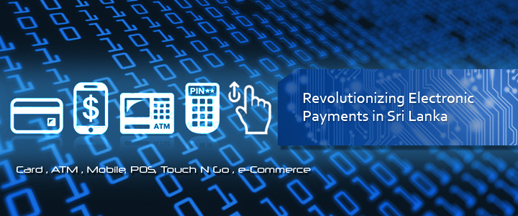 With the Bank of Ceylon, Commercial Bank, HNB, NDB, NTB, Peoples Bank, Seylan Bank, Standard Chartered Bank and Union Bank connected to the network, customers of all nine member banks have the convenience of withdrawing cash at the nearest ATM, without having to stand in queues and waste time and money going in search of their own bank ATM.
GM and CEO, LankaClear, Sunimal Weerasooriya said, "We have seen encouraging figures on our LankaPay network where the monthly transactions have grown by 25% during the December festive season compared to the previous month. This is a clear indication that LankaPay's objectives are being met providing true convenience to bank customers. Most seasonal shoppers have enjoyed the convenience of our service, saving time and money during the busy festive season. We are excited about every new transaction that comes into our network, as we see it as a sign of trust and confidence that consumers have placed on the common payment platform," he said.
"With LankaPay rapidly expanding its ATM reach by connecting all ATMs in the country to the LankaPay network, gone will be the days where customers went in search of their own bank ATM," Weerasooriya said.