Winner:
On Eagle's Wings 2014
The choir of St. Anthony's College, Kandy organised "On Eagle's Wings 2014" for the sixth time. An evening of multi-lingual Rhythmic Ballads was the theme for this year. It was held in the college main hall in April 2014. Almost 62 choristers teamed up in harmony to make it a four part choir. Half of the choristers were Buddhists and the others were Catholics, Hindus and Muslims. This is our strength and uniqueness under the Antonian Banner, being a Gregorian choir started in 2005.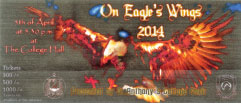 The chief guest was Rev. Fr. Elmo Dias, Rector of the National Seminary, Ampitiya, Kandy. Compering was by the old choristers (ADLER), because it is the tradition of "On Eagle's Wings." The Antonian hymn to St. Anthony was a unique feature for this year, and for the choir as well. The launch of "On Eagle's Wings 2014" DVD is yet another feature that we are looking forward to.
We started off with some gospel songs and the second segment was filled with oldies such as Rhinestone Cowboy, Oh Bladi Oh Blada, along with solo performances. A bagful of Tamil, Hindi and Sinhala non-stop hits filled the last segment. The audience went crazy that night as we sang Malmadahasa Pem Lowe. Kandy Lamissi and Suwada saban. It made them clap, sing and dance along with us.
The Principal Rev. Fr. Henry Wijerathne (OSB), the Choral Director Rev. Fr. Araliya Jayasundara (OSB), Mistress-in-charge Hemanthi Fernando, for Western music teacher Apsara Alahakoon, choir leaders Rushdi Hannon and Shikara Silva, all the primary and upper school teachers and our parents should be remembered with gratitude for the untiring efforts which made it a colourful night for all of us.
We are eagerly waiting till our banner for the next "On Eagle's Wings."
---
Winner:
The Olympic Games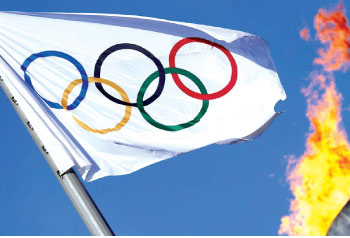 The most famous sports competition in the world is the Olympic Games which is held every four years.
The first Olympic Games were held by the Greeks in 776 BC in honour of the Greek God Zeus. It was held in Olympia in Greece. The ancient Olympic Games were banned in 393 AD.
The first modern Olympic Games were started by the French educator and sportsman Pierre de Coubertin in 1896. These games are now held in different countries.
The Olympic flag has five interlaced rings on a white background. These rings represent the five continents, Europe, Asia, America, Africa and Australia.
In ancient times women were not allowed to take part in the games. Some of the events are rowing, swimming, cycling, gymnastics, pistol shooting, field and track events.
Thousands of athletes from many countries come to the stadium. Athletes from each country wear the colourful uniforms.
In the past the Olympic Games, the winners received only a wreath of Olive leaves but in today's Olympic Games, they are given medals. There are three types of medals. They are Gold, Silver and Bronze.
Olympic Games foster unity among all the nations. Olympic Games carry an important message to the world. That is "Not to win, but to take part." The theme of the modern Olympic Games is world peace.
---
Winner: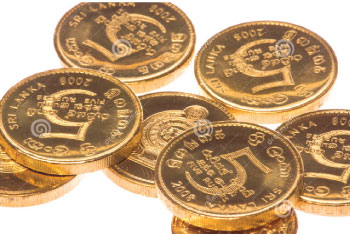 An autobiography of a coin
I was born in the Treasury with my bright companions. Soon after my issue, I was laid over the counter of a bank along with other new coins to a gentlemen who cashed a cheque.
I went off jingling in his pocket but I was not there for long, as he gave me to a shopkeeper who was pleased when he had me in his hand. He threw me into a drawer with other coins. I took no notice of the old, greasy and copper coins as I knew they were from very low castes. Soon they were jealous of my smart appearance but an old coin was kind to me and gave me good advice.
He said that I should respect old coins. Our conversation was interrupted by the opening of a drawer and I was given as change to a young woman and she put me in her purse but her purse had a hole and I went rolling along the street into a drain. I was lost for sometime until a girl in rags picked me up. I was among the poor for a time but at last I got into the purses and pockets of the rich and famous.
---
Winner: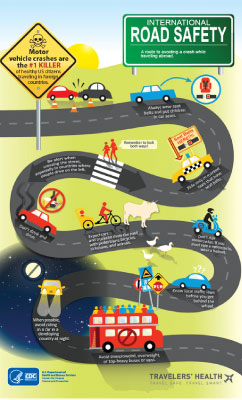 Road safety
We are living in a world where there are many comforts. One is transport technology. There are many vehicles on the roads today. There are two-wheelers, three-wheelers, four-wheelers and six-wheelers. Because there are too many vehicles, accidents happen everyday. To avoid accidents we have to abide by road rules.
We must walk on the right side of the road. If we are crossing the road, we should do so at the pedestrian crossing.
There are overhead bridges and underground ways also to cross the road. We should not walk in groups. We must not play on the roads. Bicycles should go in a single line.
We must not travel on the bicycle parallel while talking to one another.
During night, cyclists must have the lights on and they should wear white clothes.
Vehicles must ply on the left side of the road. Drivers should observe road signs when driving. They should also obey the traffic lights and the traffic police.
People must not be under the influence of liquor when driving. Nowadays we see an important slogan on the road 'speed kills.' Drivers should always keep in mind the speed limits. Even though high speed gives 'thrills', it kills.
Vehicles are a great gift of technology. We should get the maximum benefit by obeying road rules. Our safety is in our hands.
---
Winner:
My hobby and why I like it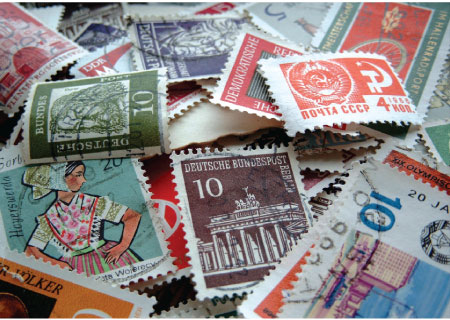 A hobby is something that all humans indulge in during their leisure. It makes the mind free of stress. I collect stamps during my leisure. It gives me a different experience when I feel bored. Collecting stamps is an important hobby to teenagers who study about various things which they do not know.
There are many stamps from different countries, which I collected from my young age. They give me a lot of knowledge which I do not get from books. Stamps of great leaders, cricketers and presidents in various countries give information about them.
I have collected thousands of stamps and pasted them in an attractive stamp album so that I could show the important stamps I collected. Stamp collecting gives me fun and enjoyment because I exchange stamps which I don't have with my friend. I find new stamp information whenever I go to the library. The encyclopaedia gives information about the history of stamps. I have read so much that I have a vast knowledge about stamps around the world and the stamps which I have collected.
Collecting stamps for a student gives knowledge, fun and enjoyment rather than other hobbies. I find that this hobby is an important one. I hope to present my stamp album to my school library after collecting the stamps which I have missed.
---
The President of Sri Lanka
The President of Sri Lanka is Maithripala Sirisena. He is the 6th executive President of Sri Lanka. He hails from the North Central Province of Sri Lanka.
He was the first President from that Province. He was a farmer and agriculturist.He was educated at Thopawewa Maha Vidyalaya and Royal College, Polonnaruwa where he first developed his interest in politics. He was also the previous health minister.
After a long stint in politics he became the President of Sri Lanka. We are proud of him. We are confident that he will develop the country.
We also hope that he will bring peace and happiness. We are proud to have him as the President because of his simple ways of life. His humbleness, honesty, kindness and dedication have endeared himself to the people.
---
The girl who fought for education
"One child,one teacher, one book and one pen can change the world". This was said by Malala Yousafzai.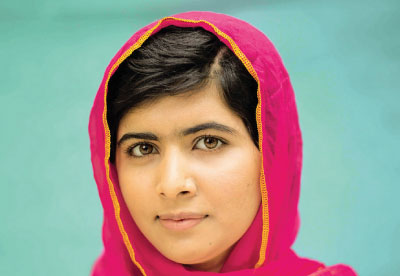 Malala Yousafzai was born on June 12, 1997 in Mingora, Pakistan. In their culture, girls are not given much freedom as boys. But Malala's father Ziadduin Yousafzai gave Malala freedom to do what she liked. She was educated in Khushal School.
Malala was 11-years-old when the Taliban came into Swat Valley where they lived. They banned girls from going to school and women from going out of their houses. They killed people who did not obey them and bombed girls' schools which did not close down.
Malala's father spoke against the Taliban. Malala also did many interviews against the Taliban. She also wrote a diary without using her name because it was too risky. She used the name Gul Makai.
Later the army of Pakistan chased away the Taliban but they were not silenced. They began killing people who spoke against them.
On October 9, 2012 in the school bus Malala was shot in the head. She was not expected to survive. She was taken to Queen Elizabeth Hospital in England. However, she miraculously recovered.
She became a global symbol of peaceful protest and the youngest person to win the Nobel Peace Prize. This makes us believe in the power of one person's voice to inspire change in the world.
---
The Moon
The moon is the largest object in the night sky. It is not as a big as the earth. It looks big because it is close to the earth.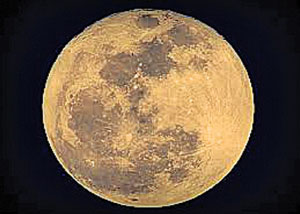 The earth gets light from the sun. Similarly, the moon also gets its light from the sun.It absorbs this light and at night it reflects this absorbed light. The moon does not have its own light.
The moon is about 24,000 miles from earth. The moon is circular in shape just like the earth. It rotates around its own axis while travelling from the West to the East. The moon takes 27 and half earth days to rotate around its own axis.