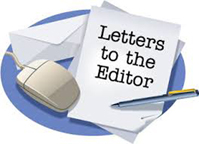 Your View...
Dear reader, the Sunday Observer has revived the 'Letters to the Editor' column and welcome your letters. Letters should be brief, legible and contain the name, address and contact number of the writer. Mail your letters to: 'Letters', The Sunday Observer, 35, D.R.Wijewardene Mawatha, Colombo 10. Email: [email protected]
Handwritten copies should be duly signed.
Travelling in SLTB buses - a nightmare
I was travelling on the Nittambuwa-Giriulla route in a SLTB bus of the Nittambuwa depot, on a morning last week. I was sitting in the centre of the bus. I tendered a Rs 100 note. He gave me the ticket and left without giving the balance. When the bus arrived at my destination, I went towards the rear of the bus to get my balance as the conductor was there. He gave me the balance but forced me to go to the front door to get off. I realised he was angry because I requested the balance. The authorities should pay attention to the harassment of commuters especially women who travel in public transport.
Dr.(Ms)H.M.N.N.K. Herath Divisional hospital Hiripitiya Nikadalupotha.
---
Streamline public transport rather than set up CCTV cameras in buses
While welcoming the setting up of CCTV cameras in SLTB and private buses, I would like to draw the attention of Transport Minister, Madduma Bandara to look into the administration of the SLTB depots which are politicised.
SLTB buses in rural depots are not maintained and breakdown frequently causing inconvenience to commuters. SLTB buses do not run to a proper timetable. Commuters should know the times as they prefer to travel in SLTB buses. On rural routes buses do not ply between 7pm to 11 pm.
Even private buses do not run after 6pm. Commuters who arrive from distant places after work are compelled to hire trishaws to reach their homes. On the Aranayaka route this is a common practice as there are no SLTB or private buses running after 6 pm.
Private buses are a hindrance to the public especially on the Aranayaka route and bus fares have not been reduced after the reduction of fuel prices.
On the rural route in Gantuna-Aranayaka private bus operators charge exorbitantly Rs.65 from Aranayaka to Gantuna. The SLTB bus fare is Rs 50. Tickets are not issued in private buses in Aranayaka and commuters are in a quandary as they are unable to complain to the Private Bus Transport Authority in Kegalle without evidence – the bus ticket is sought by the transport authority.
Many verbal complaints were made to the Private Transport Authority in Kegalle but to no avail because they have been bribed by private bus owners. The Provincial Council Minister of Transport of the Sabaragamuwa Province does not take any action or pay heed to the commuters' plight.
I sincerely urge the new transport Minister to streamline public transport to ensure a smooth and steady service as they have voted a new Government anticipating good governance and fair play in all state establishments.
Z.A.M. Shukoor
Aranayaka
---
Dr. Chris Nonis as advisor to Ministry of Foreign Affairs
The former Sri Lankan High Commissioner in the UK, Dr Chris Nonis was appointed by President Maithripala Sirisena as the advisor to the Ministry of Foreign Affairs.
Dr Chris Nonis has a track record as a reputed diplomat who through his numerous services during his tenure as High Commissioner, prior to it as specialist cardiology consultant in the UK and other feats which have brought laurels to Sri Lanka when he was domiciled in the UK.
Chris Nonis graduated from the University of London and then entered Cambridge University for a post graduate degree to become a consultant physician in Cardiology. He practised with distinction in a number of hospitals in Britain where he was hailed for his abilities as a consultant physician in Cardiology.
Dr Nonis held a number of prestigious positions in civil and international organisations before being the High Commissioner. He had cordial relations with a wide cross section of the business community in the UK. Through his astute tactics and formidable efforts Dr Chris Nonis thwarted the efforts of the Tamil Diaspora in Britain who were desperately endeavouring to discredit our Government and country through false propaganda.
Dr Nonis is an ideal and competent candidate to be appointed advisor to the Foreign Affairs Ministry by President Maithripala Sirisena.
It is relevant to quote that such an astute and capable diplomat unlike many others appointed to the foreign missions, backed by political influence, was rejected and chased away by the Rajapaksa administration.
Sunil Thenabadu
Via email
---
Bouquet for doctors and nurses
I am a resident of Pitipana in Negombo. I suffered a heart attack in November in 2013 and I was admitted to the Base Hospital in Negombo. As I was diagnosed with cardiac infarction, I was in hospital for a week, on tablets and injections.
After coming home I got worse. I had to consult a cardiac surgeon, at a private hospital in Wattala. I underwent an angiogram at Nawaloka hospital.
Three arteries were occluded. The doctor suggested that, I should undergo a bypass surgery soon. The total expense was Rs. 700,000, which I couldn't afford as I am a retired English teacher. I registered at the cardiac ward at the General Hospital in Colombo. Though I had been enlisted for a long time, doctors didn't call me for the operation. I was on medication given by the clinic at the Base Hospital in Negombo. I understood that there was no option other than open heart surgery.
Having consulted, a leading cardiologist, Dr. Namal Gamage at the Karapitiya Teaching Hospital in Galle. I was admitted to hospital on November 13, 2014. There were many other cardiac patients physio therapists and nurses readied as for the operation.
On December 1, I was taken to the operating theatre at 8.00 p.m. and Dr. Namal Gamage performed the bypass surgery and I was discharged.
I write this letter to express my gratitude, specially to Dr. Namal Gamage, other assistant doctors and the nurses. The service and care rendered by Dr. Namal Gamage is commendable. If it were not for their services many patients who can't afford medical care in private hospitals would die untimely deaths.
Lenus Fernando,
Negombo