The uncertainties for women in tourism
The 1995 Beijing Platform for Action recognised the adverse impacts of tourism by addressing the issues of sex tourism and the commodification of women that is taking place therein.
As it stands, Country Reports refer towards Beijing-plus-20 allude to rural women being trained for tourism enterprises. But unfortunately, the training often does not assist women because women are generally disabled from participating in enterprises through a dominant tourism and economic development model that is fraught with inherent problems and poses a threat to the hard won economic, social and cultural rights of women worldwide and, more particularly, in tourism destinations.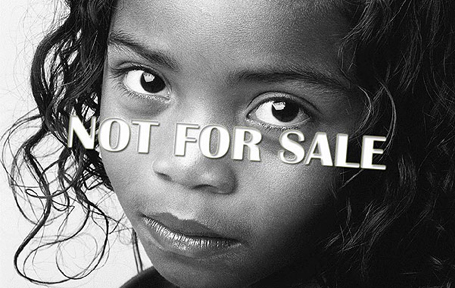 There are apparent contradictions in the way, in which tourism has a bearing on women.
Bearing
On the one hand, women have reached top positions in the tourism industry.
But the other side to it is how ordinary women workers in the tourism industry are forced to live with discrimination, sexual harassment and exploitation, job insecurity, poverty wages and the fickleness of tourism.
Worse, the swallowing of the tourism industry by giant tourism barons threatens small and medium enterprises run by women and proper gainful employment/income for women.
The priorities given to this giant tourism industry also have a negative bearing on the access to basic resources of land, housing, staple food such as vegetables and fish, water/potable water, sanitation facilities and firewood.
The industry pushes the host countries into debt. Moreover, a big chunk of the revenue from tourism is channelled back to the tourist-sending or developed countries and the multinational chains that hold the reins of the various facets of the tourism industry.
Resources that women recognise and use, and also similarly care services that women provide, often have no visibility.
As a result, women are not factored in development decisions and cannot express their needs and interests. Where they are consulted, it is done in a token way to give the impression of a participatory process.
All these problems also drive forced migration with its attendant hardships for women.
The setting up of hospital hotels in the line-up for medical tourism results in a brain drain from public hospitals and a low priority for basic health concerns such as the increasing incidence of anemia in women.
Infrastructure
With emphasis on infrastructure for the tourism industry, community infrastructure and basic services - transport, roads, health and education facilities - are being neglected.
Laws that are enacted in the name of protecting the environment - such as anti-pollution, coastal zone regulation and wildlife protection laws - are often relaxed for tourist resorts through a legal sleight of hand, while the very same laws are reconfigured against marginalised sections like fishing communities.
The lives and livelihoods of coastal communities are put in disarray by the tourism industry, which only holds out tinsel toys of immediate large sums of money for those whose lands they hope to acquire with no sustainable livelihood in sight.
The incidence of crimes against women is also suppressed. Such crimes are rarely acknowledged and hence remain unaddressed - to convey the image of a safe and peaceful place that tourists are looking for and to escape negative travel advisories from tourist-sending countries that can adversely affect tourism.
The World Tourism Organisationís mission is to promote tourism as a driver of economic growth and inclusive and sustainable development. However, economic growth needs a redefinition in terms of the beneficiaries of that growth and the method of that growth, so that the Beijing Platform for Action can be acted on in true spirit.
Action
As the Commission on the Status of Women is meeting this week to take stock of the implementation of the Beijing Platform for Action, representatives of UN Member States, civil society organisations and UN entities should recognise the numerous barriers that contemporary tourism poses and that prevent women from accessing their rights.
They should also be aware of the nature of tourism development that makes women lose their rights so that the prevalently oppressive and exploitative tourism industry does not take centre stage in the garb of protection and promotion of womenís rights.
- Third World Network Features.