News Arround the World
Michael Campbell Retires
One of New Zealand's most successful golfers - Michael Campbell - has announced his retirement from top level golf.Campbell has struggled to regain the form he showed in 2005 when he won the US Open. After 15 professional victories the 46-year-old has called time on his career."I fulfilled one of my dreams to win a major and it was fantastic," he said.
"As everyone knows, it's been well-documented that my career since then hasn't been great but, if I walk away right now from the game, I can be very proud of my achievements.








---
Missing Police Dog Found!
One happy police dog has been reunited with its owner after being lost in the Taraua Ranges for seven days. The Police dog called 'Thames' disappeared during the second day of a training exercise west of Carterton, last weekend.
Police and members of the public initiated a week-long search, with two groups being flown in on Saturday morning to track the High Ridge in search of the dog.
---
Why do people sleepwalk?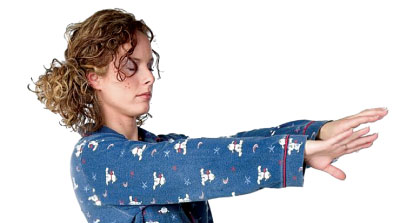 Sleepwalking, also known as somnambulism, is a behaviour disorder that originates during deep sleep and results in walking.Sleepwalking usually involves more than just walking. A person may simply sit up in bed and look around, walk around the room or house, leave the house or even drive long distances.
The onset or persistence of sleepwalking in adulthood is common, and is usually not as a result of any health issues.
-Internet