No significant growth in exports- Chamber official
Alhough Sri Lanka's exports have increased over the years, it has not shown any significant growth compared to other countries in the region.
For decades several Governments emphasised the importance of exports with slogans such as 'export or perish'. However, the country's export growth rates have been mediocre and sometimes stagnant, Immediate Past President, National Chamber of Exporters, Dr. Jagath Peiris said.
The country's exports as a percentage of the GDP is one of the lowest in the region at less than 10 percent. In Singapore, exports are over 115 percent of GDP, he said emphasising the need to broad-base the number of active exporters.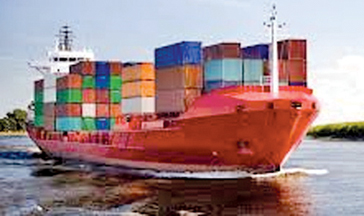 With a relatively small domestic market, the country cannot expect to improve the GDP or the per capita income without having significant export growth in the next few years.
The main issue is that we still depend on a relatively few exporters for the bulk of our exports. These exporters are focused on commodity exports or in low value-added exports. There is a limit to the growth of exports through commodities and low value-added products and any significant growth in these sectors is unlikely in the future, he said.
We need to focus more on high value-added exports and have more products and services in our export basket.
We also need more exporters. The small and medium business sectors should be encouraged to export value-added products and services. If the number of exporters and the number of products and services exported increase, the country could immediately see a significant growth in export values, Dr. Peiris said.
The local industries should focus only on high value-added products. Government assistance should only be provided to industries that have high value-addition.
In a country, which is fast experiencing a shortage of labour for factory operations, will need to use the limited labour on productive and high value-adding industries.
Assistance should be given to such industries to first enter the local market through import substitution and later step into the export market.
There is little benefit to the country and to the consumer when low value-added products are manufactured locally and protection given to the local industrialists to market such products in the domestic market. Such industries will go from bad to worse with unproductive methods.
Import substitution should only be encouraged for high value-added products. Low value-added products can always be imported, from countries which have a competitive advantage in producing such products, he said.
If strategies are formulated considering these suggestions, exports will grow exponentially and meeting the Government's target of US$ 20 billion in exports by 2020 would be a possibility, he said.