HR for national prosperity:
Insights, initiatives and implications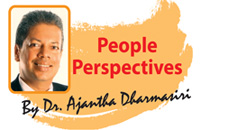 The countdown has almost ended. It is only two days to the biggest HR event in South Asia. I am delighted to lead a dedicated team to make it even bigger, better and brighter.
This article is all about the National HR Conference (NHRC) 2015. National prosperity encompasses a variety of aspects including economic development, social well-being, environmental protection and peaceful co-existence.
Public sector administrators and private sector managers have a crucial role to play in such a mammoth endeavour. This is more critical with accelerated development on all fronts. Human Resources (HR) as a profession cannot operate in isolation ignoring these realities.
The Institute of Personnel Management (IPM) Sri Lanka, being responsive to national needs, will focus on the conference to reflect on and relate to its obligations to the nation. HR can be a bridge between private and public sectors as its key functions have an overarching effect on using the most precious resource of any organisation.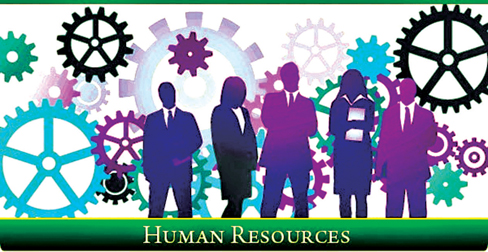 We want to showcase how HR can contribute to national prosperity with clear insights, clever initiatives and combined implications. A variety of eminent resource personnel from here and abroad will have their impactful presence through talks, panel discussions and other novel interventions as well. Participants are expected to be informed and inspired to takeaway key ideas for impactful implementation.
We brought you 'In Search of HR Excellence' in 2013 which was an overwhelming success. We hosted the largest ever attended HR event of IPM in 2014 on the theme, 'Redefining HR for Boosting Performance'.
South Asia's largest HR event will come to you, more enhanced and enriched. Keep June 16 and 17 reserved for this engaging and energising experience. We will assure you immense insight, initiatives and implications in line with HR for national prosperity.
"As in previous years, NHRC 2015 provides an excellent forum for exchanging information and discussion on a wide variety of timely HR topics, representing the latest developments and future trends in the world of work," said President, IPM Sri Lanka, Rohitha Amarapala.
"Our endeavour is to raise the professional bar of HR practitioners and all others involved in the discipline of people management," said CEO, IPM, Sri Lanka, Dyan Senavirathne.
NHRC 2015 begins with a service providers exhibition. It will showcase a diversity of people-related services such as employees provident fund, IT solutions and training interventions.
It, in fact, is a meeting point of a multitude of suppliers and customers, in the broader context of HR. It has been designed to accommodate more quality displays with novel features this time. The next sought after item in the agenda will be the 'Great HR Debate'.
There is increased awareness this time with regard to participation. The two finalists will battle for the crown on June 16. This will be followed by the inauguration and awards ceremony. 'IPM Sri Lanka People Leaders' Awards' has been described as a national level initiative undertaken by IPM Sri Lanka to recognise professionals for their contribution to promote, sound and vibrant, people management practices in the world of work.
With much expansion this time, the awards will be delivered in cooperation with five leading professional bodies, The Institute of Chartered Accountants of Sri Lanka, The Institution of Engineers, Sri Lanka, Chartered Institute of Marketing - Sri Lanka Region, The Computer Society of Sri Lanka and The Institute of Supplies and Materials Management.
Evaluated by an eminent panel of judges, facilitated by the Nielsen Company with their research and feedback. IPM - hSenid National HR Excellence Awards are dedicated to recognise outstanding contributions and achievements of people, teams and organisations who have demonstrated excellence, dedication and commitment in promoting and propagating the discipline of human resource management.
The pinnacle of all these, will be the IPM Lifetime Gold Award. I am humbly happy to read the citation of this year's winner (who is yet to be selected) as it is traditionally read by the previous year's winner. The second day is all about insights, initiatives and implications with regard to HR for National Prosperity. The 'opening batsman' will be Prof. Srinivasan Raghavan from the Indian Institute of Management, Bangalore.
He will speak on 'Why HR for National Prosperity in offering a global perspective'. The second technical session will be conducted by Dr. Chandra Embuldeniya. He is a thought leader and an international consultant for entrepreneurial higher education and skills development. He is also on record as the first private sector executive to have had the honour of being invited by the Government to become a Vice Chancellor.
The second segment of the technical sessions is an interactive panel discussion. It will be on 'HR for National Prosperity - Best Practices for Institutional Strengthening'.
HR Strategist and the Director - HR Services, Kent Ridge (Pvt) Ltd, Janaka Kumarasinghe will be the moderator.
A clear accumulation of expertise can be seen when you look at the panelists involved. Supply Chain Director, GlaxoSmithKline, Rajeeve Goonetileke, Senior Vice President and Head of Digital, Virtusa, Madu Ratnayake, President, Asia Pacific Federation of Human Resource Management, Musharrof Hossain, President, National Institute of Personnel Management, India, Somesh Dasgupta, Executive Director, HR and Administration, Loadstar (Pvt) Ltd, Sarath Kumara, Vice President, Freight Links International (Pvt) Ltd, Ravi Edirisinghe and Program Director, Public Policy, Postgraduate Institute of Management, Dr. Lloyd Fernando.
'Engaging the fickle Mind' is the topic on which Consulting Partner, Sensei International, Ranjan de Silva will take the participants through an interactive experience after the lunch break. Senior HR Specialist, Saudi Investment Bank, C. Hewapaththini will speak on 'The changing face of reward - a global perspective'.
International Director of the Chartered Institute of Personnel and Development (CIPD), UK, Alan Ovens will be the cynosure of all eyes at the grand finale. He will speak on why Governments and organisations increasingly see HR as key to creating better businesses, societies and economies. There is a plenty more about NHRC 2015. My invitation as the Chairman of the NHRC 2015 is simple and humble. Be there on June 16 and 17 to witness South Asia's largest HR event becoming bigger, better and brighter.