Jaffna International Cinema Festival 2015:
A cinematic awakening in the North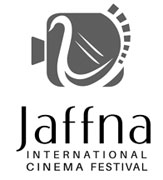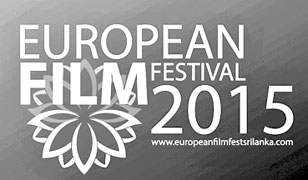 The long awaited dream of cinema enthusiasts in the Jaffna peninsula is about to be fulfilled, when the Jaffna International Cinema Festival (JAFFNAICF) 2015, the first ever fully-fledged international film festival to be held in the North gets underway from September 15-21. The groundbreaking even is presented in collaboration with the Fine Arts Department of the University of Jaffna, Ceylon Theaters and Agenda 14, under the theme 'Celebrating Independent Cinema in the Peninsula'. Speaking at the press conference held at the National Film Corporation recently, Festival Director Anoma Rajakaruna said, "Our aim is to celebrate independent cinema in the peninsula, which is recovering from the destruction caused by a 30-year-old armed conflict and war. We believe in using art to reach out to people and we hope this festival would create a space for communities across borders to interact with each other through cinema."
She also mentioned that their Festival team has been actively engaged with the young people in the peninsula by training them and making short films with them during the past years. JAFFNAICF plans to launch over 15 short films made in the North during the first Jaffna International Cinema Festival.
At this first edition of the JAFFNAICF 2015, European Film Festival in Sri Lanka will collaborate to present 22 award winning and critically acclaimed European films, giving cinema lovers the opportunity to experience 45 European films under the European Panorama at JAFFNAICF 2015.
"This is the 8th consecutive year that the European Union Delegation in Colombo in partnership with several European cultural institutions and diplomatic missions will present the European Film Festival (EFF) in Sri Lanka. Although during the past few years the European Film Festival was launched in Colombo and travelled to other cities in the country, this time we have changed the plan and hope to launch the EFF at the JAFFNAICF 2015 and then travel to Colombo and other few main cities in the country.
Ten European countries are participating at the European Panorama at JAFFNAICF 2015 and the countries are, Denmark, France, Germany, Italy, The Netherlands, Poland, Romania, Slovakia, Switzerland and UK," Anoma elaborated.
In addition to film screening, JAFFNAICF 2015 will present three awards honouring the seniors and encouraging the young generation. This includes a Lifetime Achievement Award for A. Jesurasa, appreciating his enormous contribution as a film critic engaged in film society movement in Jaffna during the past few decades, Best Debut Film and Audience Award for the Best Short Film.
European Panorama at JAFFNAICF 2015 Italy will present a retrospective of award winning filmmaker Pier Paolo Pasolini (1922-1975) during Jaffna International Cinema Festival including 'Mamma Roma' (1962).
"The Jaffna International Cinema Festival is a non-partisan platform to explore contemporary forms of creative expression in cinema.
It is with the aim to celebrate independent cinema in the peninsula, whilst creating an understanding of other cultures, promote harmony and mutual understanding through cinema. We promote and encourage young filmmakers by screenings of their debut films and short films. We invite film enthusiasts, Sri Lankan and International, to visit Jaffna to experience the independent cinema of a new generation," said Anoma. After the JAFFNAICF 2015, nine selected European films will travel to Kandy, Horana, Batticaloa and Matara. University of Peradeniya, Sripalee Campus of University of Colombo, Eastern University and University of Ruhuna will partner to present travelling film festival in October this year. The final leg of EFF 2015 will be at the National Film Corporation Cinema in Colombo from October 29 - November 1, 2015.
JAFFNAICF 2015 partners are University of Jaffna, Public Library, British Council, EU Delegation and several other European Diplomatic Missions in Sri Lanka and India. Festival committee: Packiyanathan Ahilan, Dr. S. Raghuram, Dr. Pavithra Kailasapathy, R. Sivachandran, R. Krishnakumar, G.T. Ketharanathan and Muralitharan Mauran.