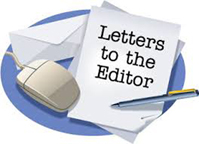 Your View...
Dear reader, the Sunday Observer welcomes your letters. Letters should be brief, legible and contain the name, address and contact number of the writer. Mail your letters to: 'Letters', The Sunday Observer, 35, D.R.Wijewardene Mawatha, Colombo 10. Email: [email protected]
Handwritten copies should be duly signed.
Contributions to SDS accounts
A Muslim national school in Mawanella is reportedly levying Rs. 1,600 from each pupil to the School Development Society (SDS) account, stating that the Education Ministry had issued a new circular to collect funds for the SDS.
Many parents who send their children to this school are in a quandary as to how to find this money. Most of them are poor and in a state of penury and even find it difficult to send their children to school.
They despair that the Ministry of Education has caused a burden to parents, while the Government still provides free education, free uniforms and free books to children.
Hence, I would like to draw the attention of the New Education Minister to look into this matter and rectify any fraudulent ruse to collect money from poor pupils by the principal of this Muslim National School.
M.A.M. Halimdeen
Mawanella